Head of School
Ereni Gleason Malfa '89 became the first alumna head of school for St. Paul's School for Girls in July 2019. Ereni's commitment to girls' education and exemplary leadership style enable her to lead SPSG boldly into the future.
Prior to returning to SPSG, she was head of the upper school at Roland Park Country School, an independent school for girls in kindergarten through grade 12, where she had an exemplary tenure as an administrator and faculty member. Ereni is a lifelong science educator and school administrator with 24 years of distinguished service. A Baltimore-area native, Ereni entered SPSG in 1985, later joined by her sister, Emily Gleason Reymer '91, who entered in 1987. After graduating from SPSG, Ereni earned a Bachelor of Arts in Earth and Planetary Sciences and a Master of Science in Education, both from Johns Hopkins University. Ereni currently serves on the Board of The Heads Network and has volunteered her time for the Sally Nyborg Foundation and The Robert Packard Center for ALS Research at Johns Hopkins. She and her husband, Todd, are the proud parents of Tommy, a sixth grader, and Emmalina, a fourth grader.
A Message from Ereni Gleason Malfa '89
head of School
Grateful and glad! These two words capture how I feel about returning to St. Paul's School for Girls as Head of School exactly thirty years after graduating. Not only is it a community that feels like home, it is home. Every day I walk through the doors and am greeted by warm, welcoming faces—just as I was as a student.
At SPSG, we are committed to developing confident young women. Supported by our dedicated faculty, our students exchange bold ideas, talk freely, and think big. Your daughter will find lasting friendships and joyful sisterhood, while gaining access to real-world experiences that prepare her for the world beyond our campus.
Our unique model allows for cross-campus collaboration and mentorship between students of all ages, as well as expansive curriculum offerings in the upper schools through a coordinated program with St. Paul's School for Boys. Together The St. Paul's Schools offer opportunities for our students unlike those found anywhere else in Baltimore.
I invite you to explore our website and contact us to discover how your daughter's strengths will grow stronger at SPSG.
Ereni Gleason Malfa '89
Head of School Communications

As I write this letter, I can hear the sounds of joyful girls outside my door. We are in the midst of our "soft start" days this week, and it is hard to find words to describe how wonderful it is to have students back on campus. I hope this letter finds you well and that summer provided you with some much-needed rest and relaxation.
At SPSG, we have remained busy throughout the summer. From physical plant updates to reworking the in-person school day to take into consideration six feet of social distancing, we have been preparing diligently for this academic year. While we still face quite a bit of uncertainty, I am learning to embrace it and choosing to be hopeful. I am doing my best to put aside the feelings of stress and worry and instead focus on the opportunities and possibilities that will emerge as we creatively work through the challenges that face us this year. Instead of referring to 2020 as unprecedented times, I am trying to use more optimistic adjectives, like remarkable and groundbreaking.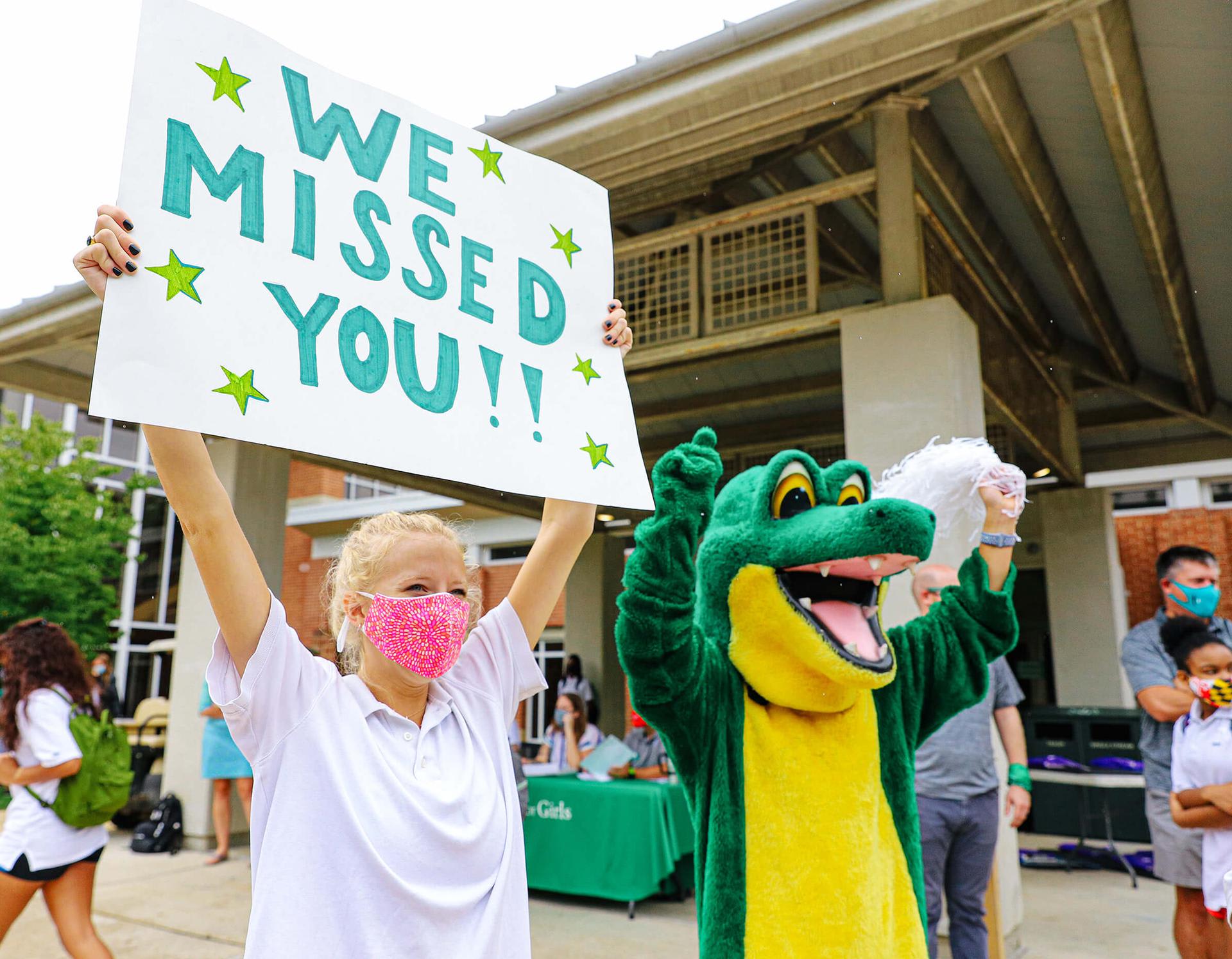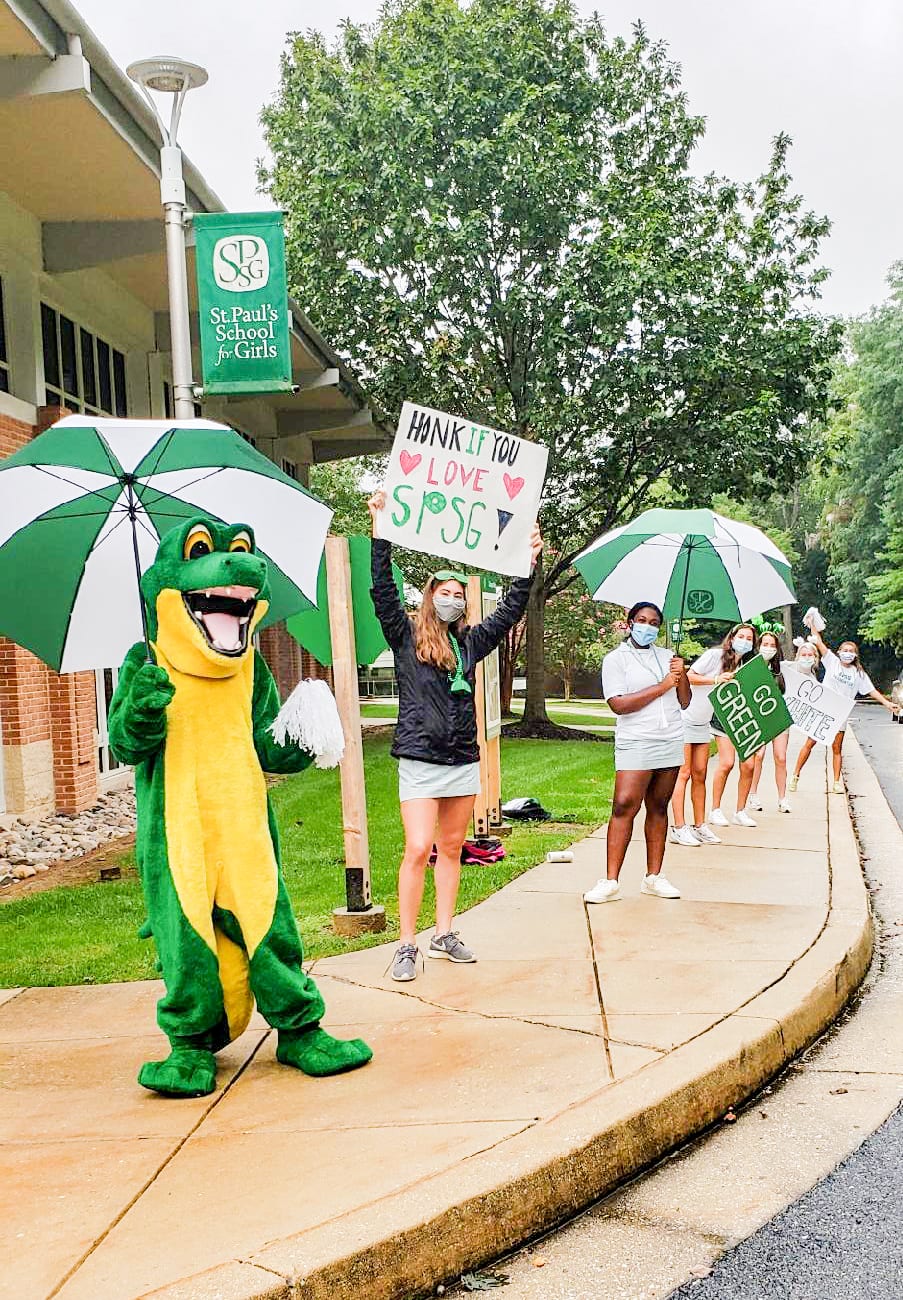 Our faculty have been involved in summer professional development to ensure they are prepared to deliver effective and engaging lessons, whether we are on campus or in distance learning. As you read in yesterday's communication from President Huang, our goal is to have all students in grades 5–12 return to campus the weeks of September 21 and 28 for a hybrid model of learning that includes two days of in-person learning and three days of distance learning. Our model of education works best when our joyful sisterhood can be together and form meaningful relationships with teachers and peers, so we are counting down the days until we can welcome the girls back to campus.
I will be hosting virtual Town Hall Meetings for upper school parents on September 8 and middle school parents on September 9, both at 6 p.m., to share more information about the work we have done, the metrics we are tracking, new safety procedures, and more. I know you have many questions, and we will do our best to answer them in this session. Please submit your questions in advance using this form, and next week we will send the Teams link to the event.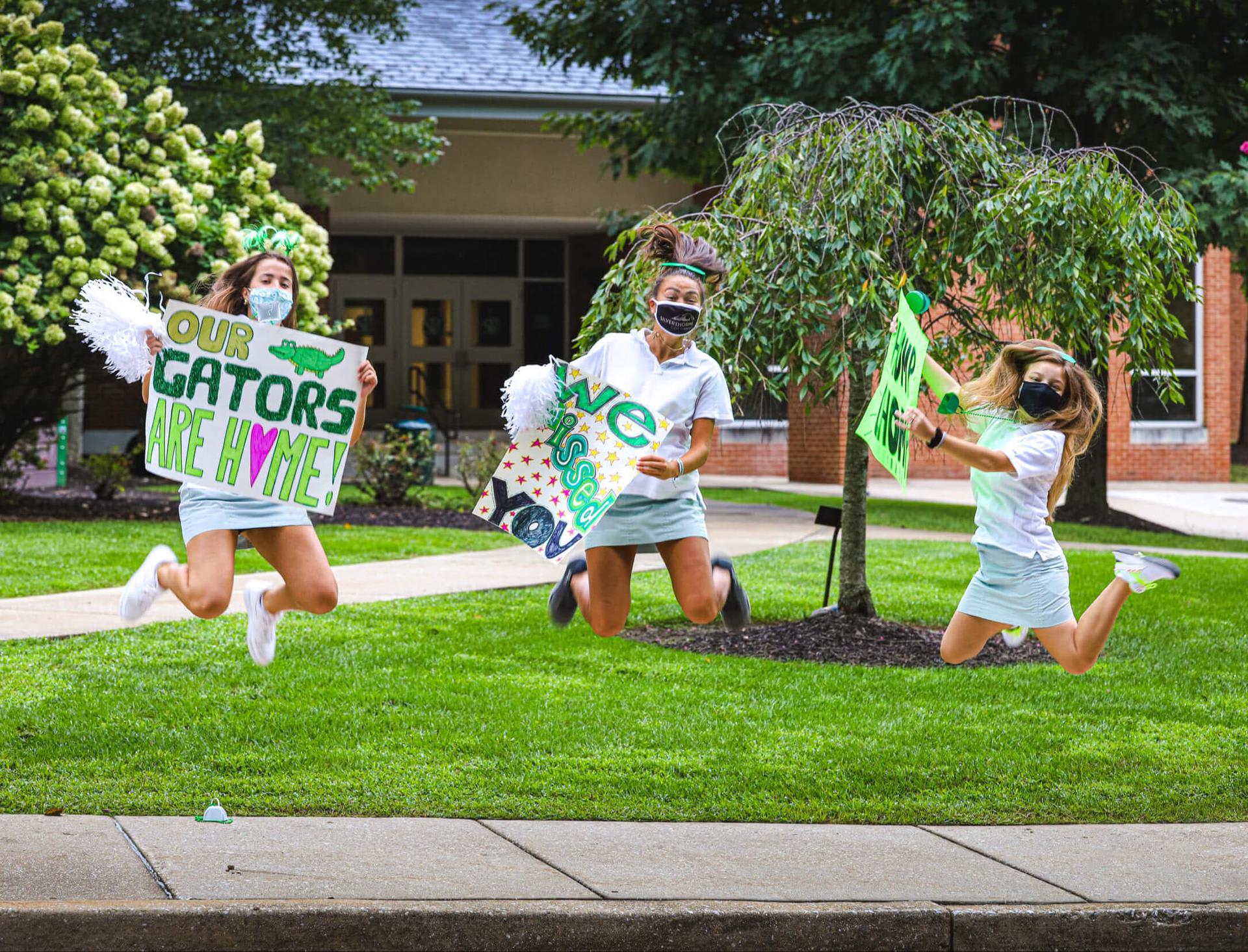 Ahead of those events, I would like to share a few highlights and reminders:
We welcomed 92 new students to our beloved Gator community this week! I have enjoyed meeting and greeting these new faces as students join us for Kenzie Days this week, and I hope that each of your daughters will find a second home in this community as I did as a student.
We are thrilled that we have been able to hire some

exceptional new educators

who will serve as teachers, coaches, mentors, and role models for our Gators.




Diversity, Equity, and Inclusion (DEI) work remains integral to our school and our Episcopal identity. Throughout the summer, we hosted two alumnae forums with school leadership and Natalie Gillard, founder of FACTUALITY. Last week, faculty and staff across campus gathered virtually for DEI-focused professional development, and members of the SPSG faculty and staff engaged in a book discussion about facilitating productive conversations around race. We look forward to providing updates as this work continues throughout our school year.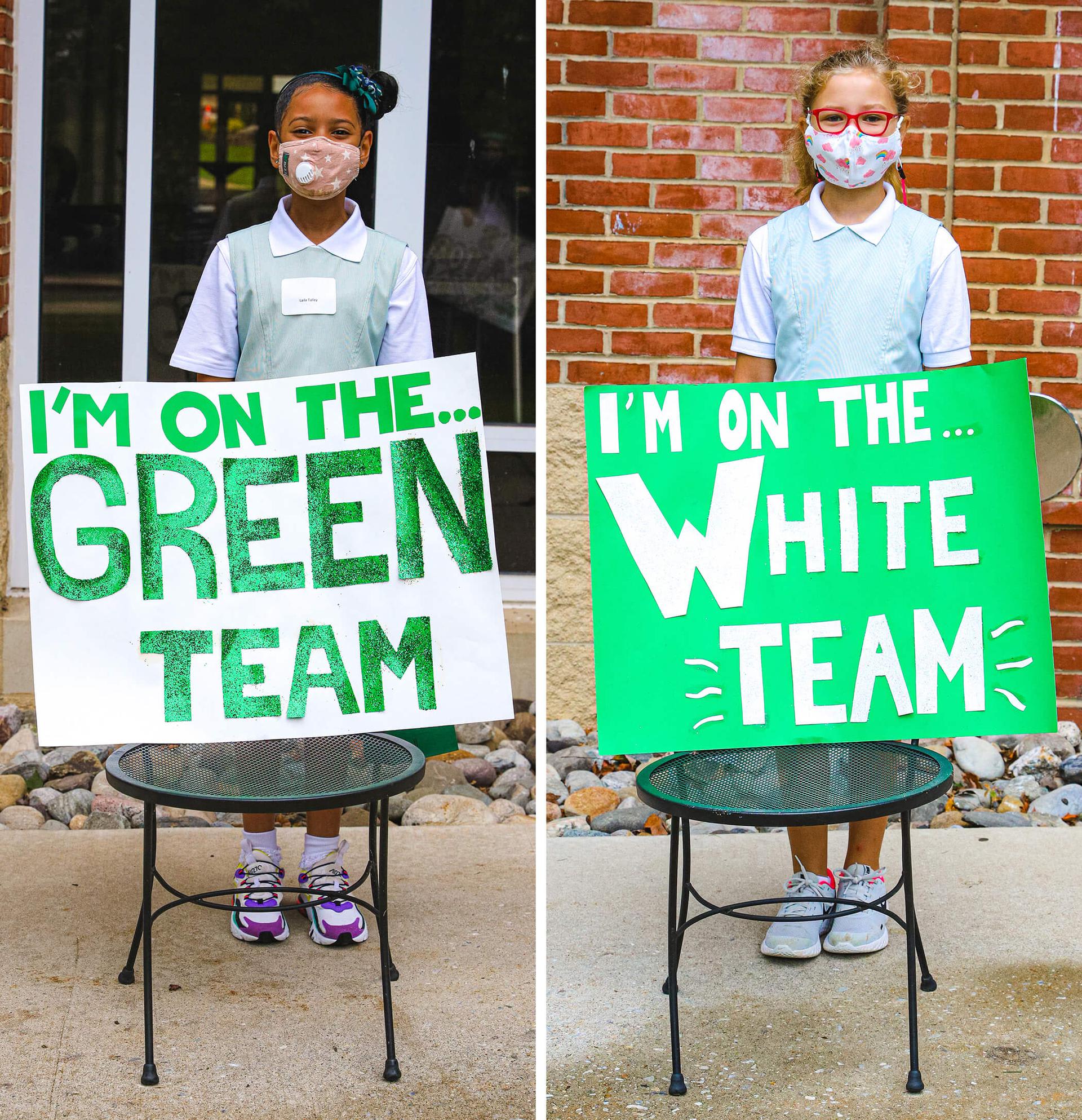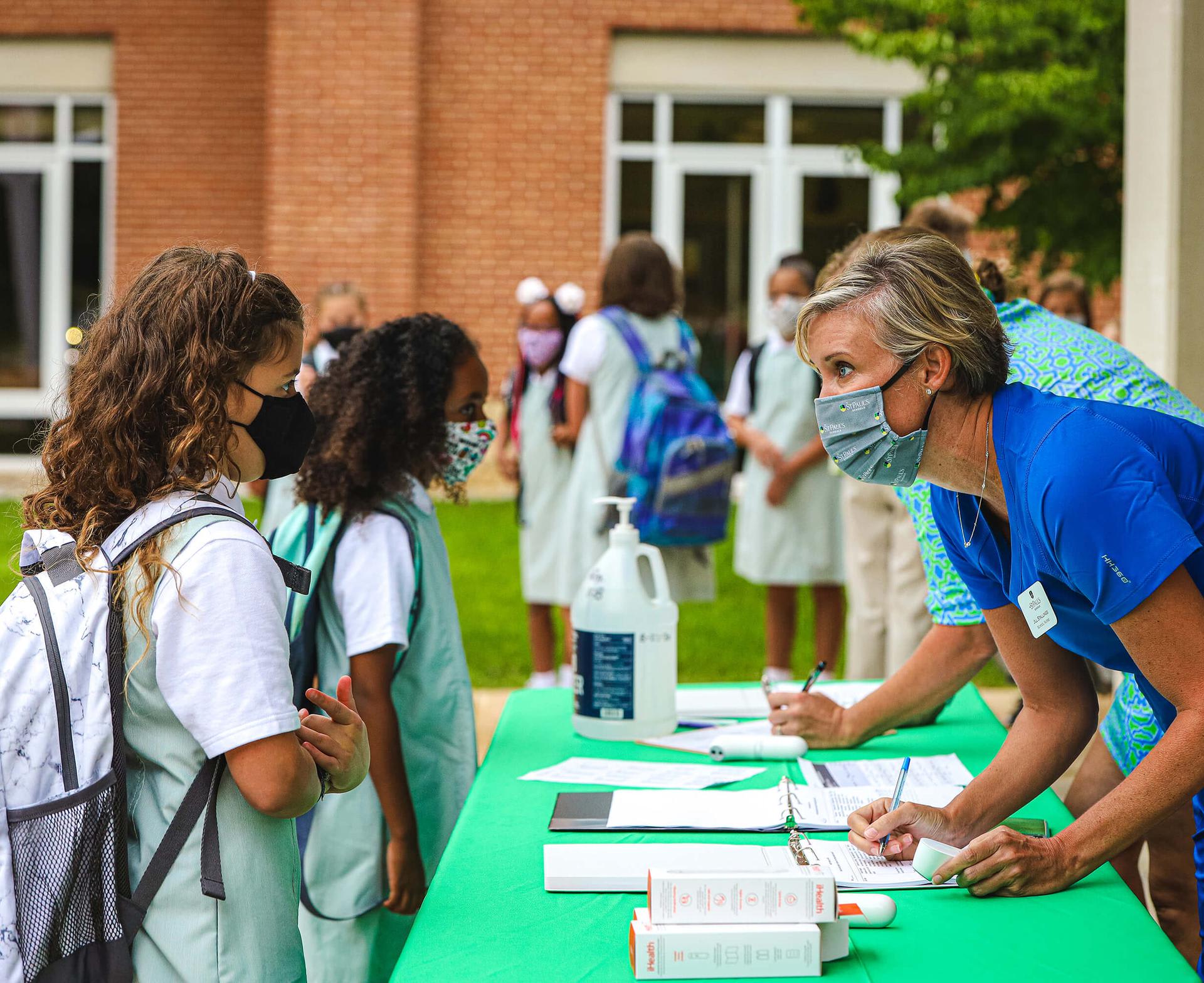 As a reminder, it is imperative that families complete the daily Wellness Check-In on Magnus on any day that your child will be physically present on campus. In order for us to fully open—and remain open—it is incumbent on all of us (employees, families, and students) to embrace our responsibility to take care of one another. As such, please review this Community Health Pledge as a family.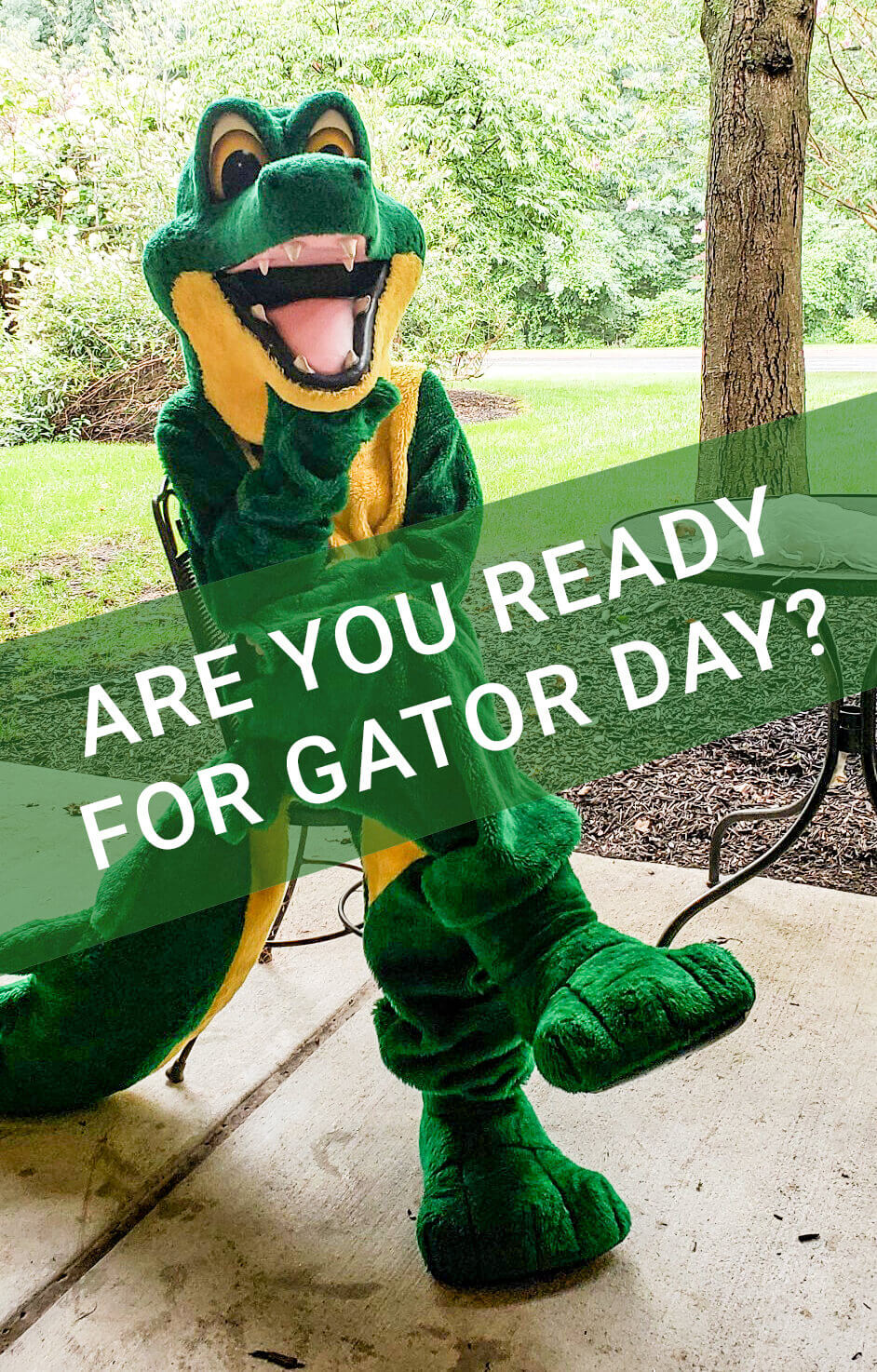 I am excited to share my Gator pride as we kick off the year with Gator Day on Oct. 15! I encourage you to mark your calendars and join me for our annual 24-hour fundraising celebration directly benefitting our students and faculty. Follow our Facebook and Instagram accounts and stay tuned for additional information as we strive to set a new giving total this fall. If you are interested in becoming a Gator Day volunteer, please contact Haley Brown Mahonski '99 in the development office. Your support makes our community stronger.
To our families both new and returning, I thank you for the privilege of knowing your daughters and the opportunity to partner with you as parents. I am proud to be a part of the SPSG sisterhood, and I am looking forward to a remarkable, memorable year together!

Sincerely,

Ereni Gleason Malfa '89
Head of School
St. Paul's School for Girls
P.O. Box 8000, Brooklandville, Maryland 21022
410-823-6323
stpaulsmd.org

Dear SPSG Community,
I hope this message finds you enjoying summer safely. As SPSG's first alumna head of school, I am always thrilled to celebrate my fellow alumnae. As such, I want to share with you some of the incredible women that are working hard throughout the summer, whether in support of SPSG or in their various professions.
Recently, I was thrilled to welcome Ebony Harley '05 as president of the Alumnae Association. After serving on the executive board, Ebony assumed her role as president on July 1, 2020. In this role, she will work closely with me and will serve as a visitor to The St. Paul's Schools Board of Trustees. I look forward to all she plans to accomplish in the next two years, and I invite you to get to know Ebony by watching the video below.
Over the past several months, COVID-19 has affected the lives of all within our community and throughout the world. SPSG spoke to a few of our alumnae working in the healthcare industry to find out how their roles and daily responsibilities have been impacted by the pandemic. I applaud each of these women and all of our alumnae providing essential services during this difficult time.
Dr. Jennifer E. Guyther '00
Pediatrics and Emergency Medicine
University of Maryland School of Medicine
"Everyone has been focusing their efforts in preparing for the inevitable surge of patients related to COVID-19 while continuing to care for the typical medical emergencies such as heart attacks and strokes. [...] We also have to continue to properly wear our personal protective equipment so that we do not contract COVID or take it home to our families; that is the biggest concern—taking COVID home. We walk around an essentially empty hospital—no visitors allowed—socially distancing from our coworkers and wearing face masks. The atmosphere is surreal and isolating."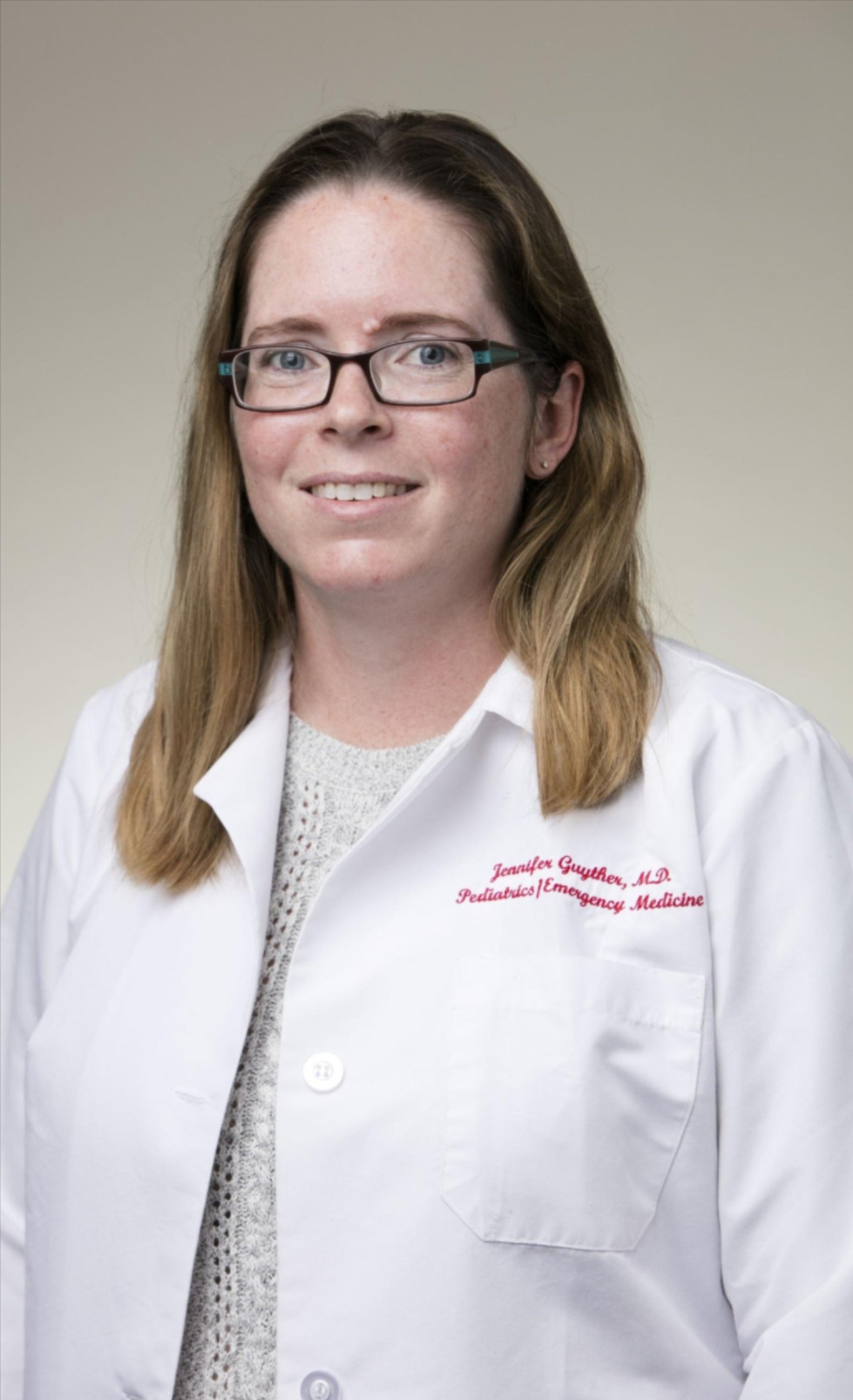 Dr. Tonya N. Taylor '01
Associate Director, Medical Science Liaison
Novartis Pharmaceuticals
"Before COVID-19, I was usually traveling and meeting with doctors in person three to four days a week. I haven't been able to meet with doctors in person at all since the therapy I support is for immunocompromised patients. I've had to answer a lot of safety questions from doctors as they navigate safely treating their patients during this time. All medical conferences were cancelled due to COVID, as well as all travel to our US headquarters. I've been spending a lot of time on internal medical training, virtual training of sales reps, and reading a lot of medical journals to keep up with new research."
Katherine C. Gill, FNP '11
Registered Nurse, Neuro Critical Care Unit
Johns Hopkins Hospital
"I work on the Neuro ICU at Johns Hopkins Hospital, and my 24-bed unit was converted to accommodate 16 COVID patients. [...] I think the part that has affected me the most is seeing patients coming to the hospital alone. For the past few weeks, we have not been allowing any visitors. It is heartbreaking because many of my patients are sick and unstable, and it saddens me that family cannot be with these patients during this vulnerable time. [...] Although there has been a lot of change, I feel so blessed to have my job and work with my incredible team members."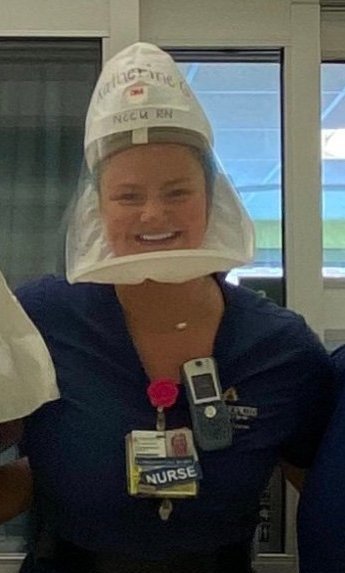 Dr. Heidi B. Ginter '89
Chief Medical Officer
Recovery Centers of America
"I have been humbled by how much I continue to learn every day. Information and guidance changes quickly. Constant collaboration and communication is required to provide safe, excellent care for patients. There is a wonderful sense of community at work; we are all in this together and our team can work together to solve each new challenge that arises. The shared wisdom of the group ensures that multiple perspectives, values, and priorities are considered when decisions are made. The gift of this pandemic for me has been the teamwork. I am a better doctor, mother, and person as a result of these collaborations."
In May, SPSG hosted two impressive alumnae for virtual Lunch & Learns with our community. We invite you to watch the recordings below.
Each of these women embodies both the mission of our school and characteristics stated in our Portrait of a Graduate. I am proud to claim them as my fellow alumnae within the joyful sisterhood of SPSG.
Warmly,
Ereni Gleason Malfa '89
Head of School

Dear St. Paul's School for Girls Community,
As I reflect on my first year as head of school, I could not be more grateful for the strength and resilience of our SPSG community. This school year brought many moments of celebration, including our second consecutive basketball championship, impressive performances in the arts, and continued high enrollment. We have also been faced with opportunities for growth, whether transforming our instruction due to Covid-19, or heeding the call to action by parents, students, and alumnae pushing us to do better in the fight against racial injustice.
It was a year none of us will forget, and yet, in the midst of all the challenges, there were glimmers of hope and accomplishments worth noting. Above all, it was a year that led us to collaborate like never before, proving that we are stronger together, even when physically apart.

I look forward to celebrating the bold and courageous class of 2020 with a socially distanced commencement ceremony tomorrow morning. Though it was not a typical year for our seniors, I applaud their resilience and spirit as they came together as a class to complete their coursework and commemorate their years at SPSG. Our 77 seniors were accepted into 169 different colleges and universities, and they will be attending 59 institutions in 24 states. Collectively, our seniors contributed an impactful 7,546 hours of service to the community. I have enjoyed getting to know this group of Gators throughout the year, and I am confident that the class of 2020 will go forth to serve and improve our world. Tune in live on Facebook tomorrow at 10 a.m. to congratulate our graduates.

The St. Paul's Schools were tested this spring as we transitioned within a week from in-person instruction to a hybrid distance-learning model. The unique partnership between our schools allowed us to respond quickly and effectively to the Covid-19 crisis as we worked to ensure continuity of care and education for each of our students. I applaud the tireless work of our faculty and staff who leveraged new skills and technology in the virtual classroom and continued to deliver our mission in spite of difficult circumstances. Though classes have ended, the work is far from complete. We appreciate the parent feedback we received, and we will continue to engage in professional development and improve our approach to virtual instruction should the need for distance learning arise once again.

In January, our sophomores spent Sophomore Shadow Day at 60 different organizations, ranging from Johns Hopkins Hospital and T. Rowe Price to Hulu and the FBI. In the middle school, Minimester allowed students to dive deep into the theme of entrepreneurship. Throughout the week-long interdisciplinary project, students learned from locally and nationally recognized entrepreneurs including Kevin Plank, founder of Under Armour, and Katlyn Grasso, founder of GenHERation, while developing their own business plans and brand identities. Although planned industry visits to the Pentagon and other organizations were postponed, we were thrilled to offer virtual roundtable discussions this spring with experts in the fields of nursing, forensics, and veterinary medicine. Our growing financial literacy program also pivoted to virtual meetings for both the middle school Money Club and upper school Investing 101.

Getting to Know the Community
I have been fortunate to meet so many members of our SPSG community this past year, beginning with three fantastic events held in Baltimore last summer. I hosted senior families at my home to kick off the Class of 2020 Senior Gift, and I particularly enjoyed learning from the student leaders of the middle and upper schools as each eighth grader and senior joined me for lunch throughout the year. I connected with fellow alumnae at events in Tampa, New York, Atlanta, and Baltimore, and I continue to be proud of our expansive Gator network across the country and around the world. Though we could not hold Green and White Weekend in person, we celebrated virtually with several events, including Zoom gatherings with both the fifth and 50th reunion classes. In late May, we hosted virtual lunch and learns with fellow alumnae Dr. Caitlin Herman '08 and Aja Page Hill '03 who led discussions on managing anxiety and your career during Covid-19, respectively. Last week, I was particularly grateful for the nearly one hundred alumnae who joined me for a virtual forum to process the killings of George Floyd and countless others, as well as systemic and structural racism in our community and in our school. I look forward to continuing these forums in the months to come.

Our SPSG community came together to support our faculty and students and set new giving records throughout the year. In October, Gator Day raised more than $316,000, while the Swamp Soiree surpassed $112,000 in late February. Our Class of 2020 Senior Gift contributed $90,123 for two new laser projectors for the school and new soft seating in the Student Commons. With the generosity and dedication of over 75 parent volunteers, events including the Swamp Soiree, Blingo Bingo, the New York City bus trip, and more were successful celebrations of SPSG spirit. In conjunction with our virtual Green and White Weekend, we celebrated a week of Gator pride with our #GatorLove campaign on social media. If you have not yet made your gift to The Gator Fund, visit spsfg.org/gatorfund to show your support.
Amidst the success of The Gator Fund, we are steadfast in our focus on a funding initiative in support of a STEAM Center. The inspirational learning facility will celebrate inquiry and team-based learning while accommodating interdisciplinary work and the application of technology. While the project remains in the planning stage, the Board of Trustees and school leadership are engaged in developing curriculum and a programmatic vision to guide development. I look forward to sharing continued updates and encourage you to watch for the summer edition of our "Full STEAM Ahead" newsletter.
SPSG is truly my home away from home, and I am grateful for the opportunity to lead this community. Faculty and staff reflected upon this unusual year together virtually in our closing meeting and bid a fond farewell to teachers leaving SPSG, including Charlotte Smith who is retiring after more than 20 years in the middle school. It has been a privilege to work with both Dr. Jeff Huang in his first year as President of The St. Paul's Schools and Headmaster Dave Faus as he concludes his tenure at St. Paul's School for Boys.
I wish you and your families a safe and restorative summer, and I look forward to welcoming our students and families back to campus this fall.
Sincerely,
Ereni Gleason Malfa '89
Head of School

Dear SPSG Alumnae,
On Monday evening, nearly a hundred SPSG alumnae joined me for a virtual forum to process the killings of George Floyd and countless others, as well as systemic and structural racism in our community and in our school. To the alumnae who shared your stories and asked for more from your alma mater, I hear you, I see you, and I stand with you because Black lives matter.
What emerged from this forum, as well as parent and student forums held last week, is a clear call to action. In the message below, sent today to parents, students, faculty, and staff of The St. Paul's Schools, President Huang detailed our shared vision to create an inclusive climate for all and eradicate racism on our campus. In addition to the intentional, ongoing work mentioned below, this week:
I engaged in a group conversation with Black parents of rising ninth grade students during which we examined curricular and extracurricular changes that could be implemented in the coming school year.

I continued conversations with incoming Alumnae Association President Ebony Harley '05 and outgoing president Hayward Sawers Caswell '09 about how to continue partnering with alumnae as we move forward with this vital work.

All SPSG faculty and staff will read White Fragility by Robin DiAngelo during the summer and discuss as colleagues before the academic year begins.

I have established a working group of academic administrators who will work this summer on planning for diversity, equity, and inclusion programming and professional development for the upcoming academic year.

I am working with Natalie Gillard, founder of FACTUALITY and facilitator of Monday's forum, to set a date in August to continue this conversation with our alumnae. We will share details as they are available.
There is no doubt that SPSG must do better. Our commitment is to do better. I thank you for your voices and passion as graduates of our school.
Sincerely,
Ereni Gleason Malfa '89
Head of School
Dear Members of The St. Paul's Schools Community,
Over the last two weeks, we have engaged in a series of forums with employees, students, parents, and alumni to process the tragic killings of George Floyd and other members of the Black community and to discuss the racial inequality that is still pervasive in America. We want to thank all those who participated in these conversations—who voiced their sadness and outrage, who listened to learn, and who spoke with great conviction about the need for change—change that must begin within our own school community. Thank you for being courageous and for speaking your truth.
To the Black members of our community, your lives matter. What has emerged from the forums is a clear call to action, and we write today to provide details on how we are moving forward. We, the leaders of The St. Paul's Schools, recognize that real, enduring social change will only be possible when each of us—as individuals and individual institutions—commits to becoming better. It is not enough to say we reject racism and bigotry in all forms. We must act with purpose to ensure that St. Paul's truly is an inclusive and respectful climate for all and to eradicate prejudice and the marginalization of any students on our campus.
To fully achieve our shared vision requires ongoing reflection and intentional planning. Based on our own self-studies and the comments we heard in the forums, this work falls into the following main categories.
Above all, we must foster a culture where each student can be his or her authentic self and feel safe, loved, and appreciated.
We are committed to evaluating our curriculum to ensure that all students see themselves reflected.
We will continue to invest in professional learning for our faculty and staff to help develop cultural competencies and an equity mindset.
It is critical that we strengthen our hiring practices so that our administrators, faculty, and staff come from more diverse backgrounds and our students see adults who "look like them."
Finally, we know that open dialogue builds understanding and that we must continue these community conversations and hold ourselves accountable for progress.
We want you to know this work will persist, even when the headlines and protests quiet down and our national attention shifts to other issues. Our next series of community forums will be held in mid-August, and we will provide additional details this summer. We also will begin outlining concrete action items for the five areas of focus listed above—work that will inform our next strategic plan.
As Episcopal schools, we are grounded in our mission to educate hearts and minds in an inclusive community. Service and justice are two pillars of the Episcopal faith, and we are grateful to all of you who are doing the hard work of building a better future and a more just and peaceful world.
Sincerely,
Jefferson Huang, Ph.D.
President, The St. Paul's Schools

Dear SPSG Community,
There is not a moment in the day when I don't think about the enthusiasm and joy that our students, teachers, and families bring to St. Paul's School for Girls. The past seven weeks have been full of challenges as we have navigated daily life and learning in a new way, but I am incredibly grateful for the flexibility, patience, and resilience shown by our entire community.
I could not have been prouder as our community came together last week in a wonderful celebration of Gator pride. The photos and social media stories shared by students, alumnae, and parents provided endless examples of why SPSG is so very special. From sharing cherished traditions to honoring beloved teachers, our #GatorLove initiative set the tone for our school's first ever virtual Green and White Weekend, providing us the opportunity to connect with alumnae near and far.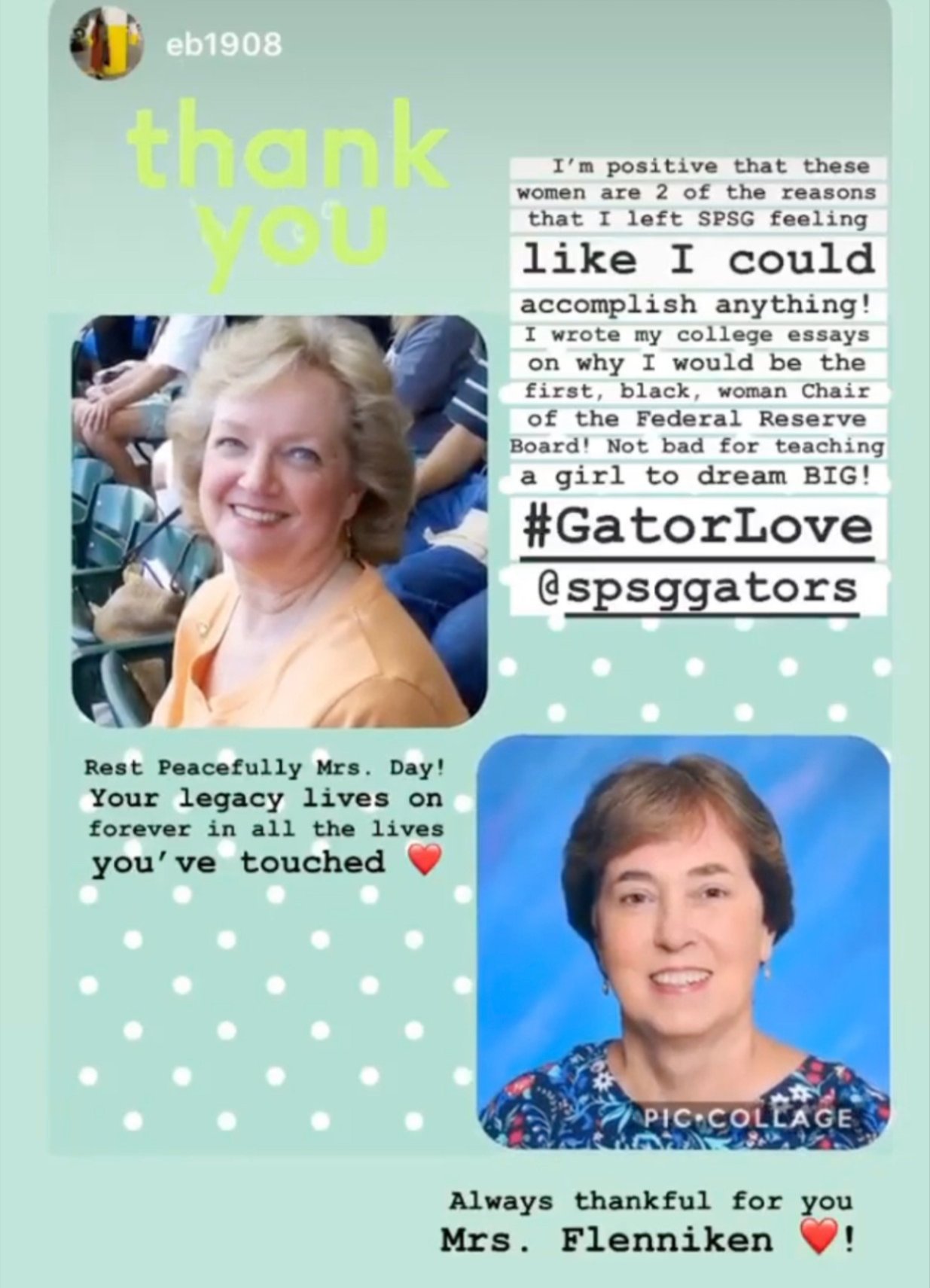 On Friday, the class of 1970 held a video conference with the fifth graders as they shared stories of their favorite traditions; the students learned that shepherd's pie was a favorite in the cafeteria in 1970 while alumnae learned about the fifth grade's Ancient World's Fair for humanities class. I had the opportunity to spend time virtually with both our 50th and 5th reunion classes. Though we are sad that we could not welcome alumnae back to campus in person, we look forward to celebrating properly next spring.
On Saturday we shared a special Alumnae Chapel with our graduates, followed by a State of the School address. I spoke to the strength of SPSG and The St. Paul's Schools while providing updates on our academic offerings such as SPIRITUS Scholars, our Real World Experiences, and financial literacy. I encourage you to view the address and be proud of all that our students and teachers continue to accomplish.
As we look toward the final weeks of school, it is important that we finish strong. The Gator Fund, which provides essential resources to help meet the needs of our community, remains SPSG's top philanthropic priority. Your gifts to The Gator Fund directly support our faculty, staff, and students by providing tools and technology for innovative distance learning, supporting faculty retention, and providing financial assistance to students and their families. As staff and volunteers reach out, I ask that you give what you can, knowing that some of our community may be able to give more while others may not be able to give at all.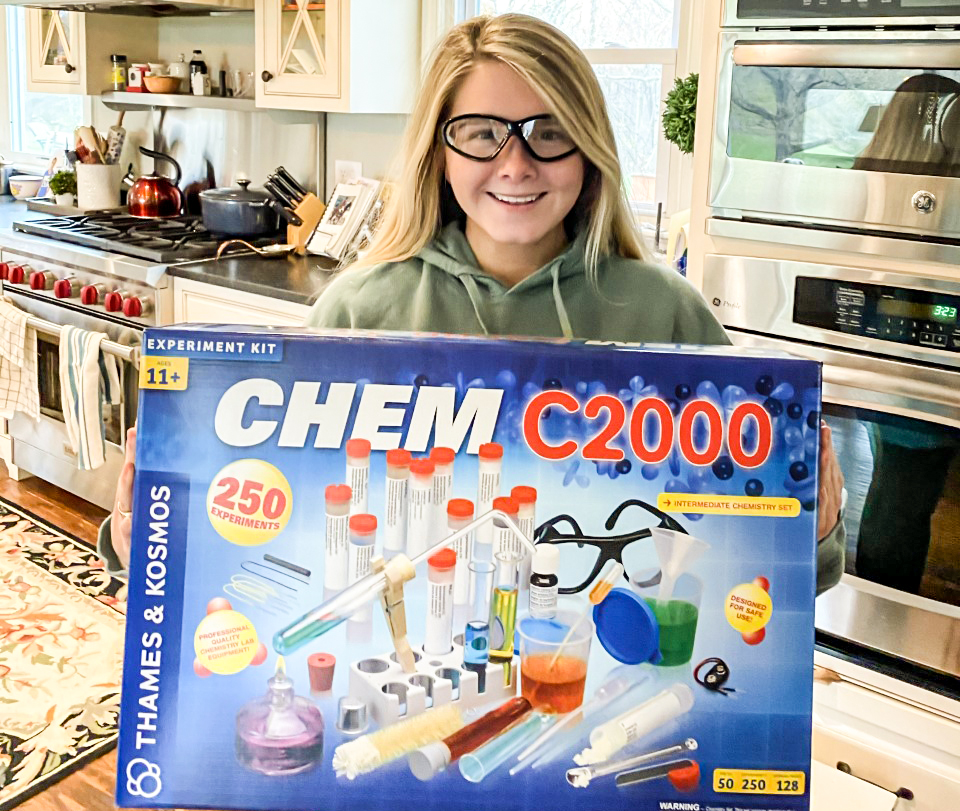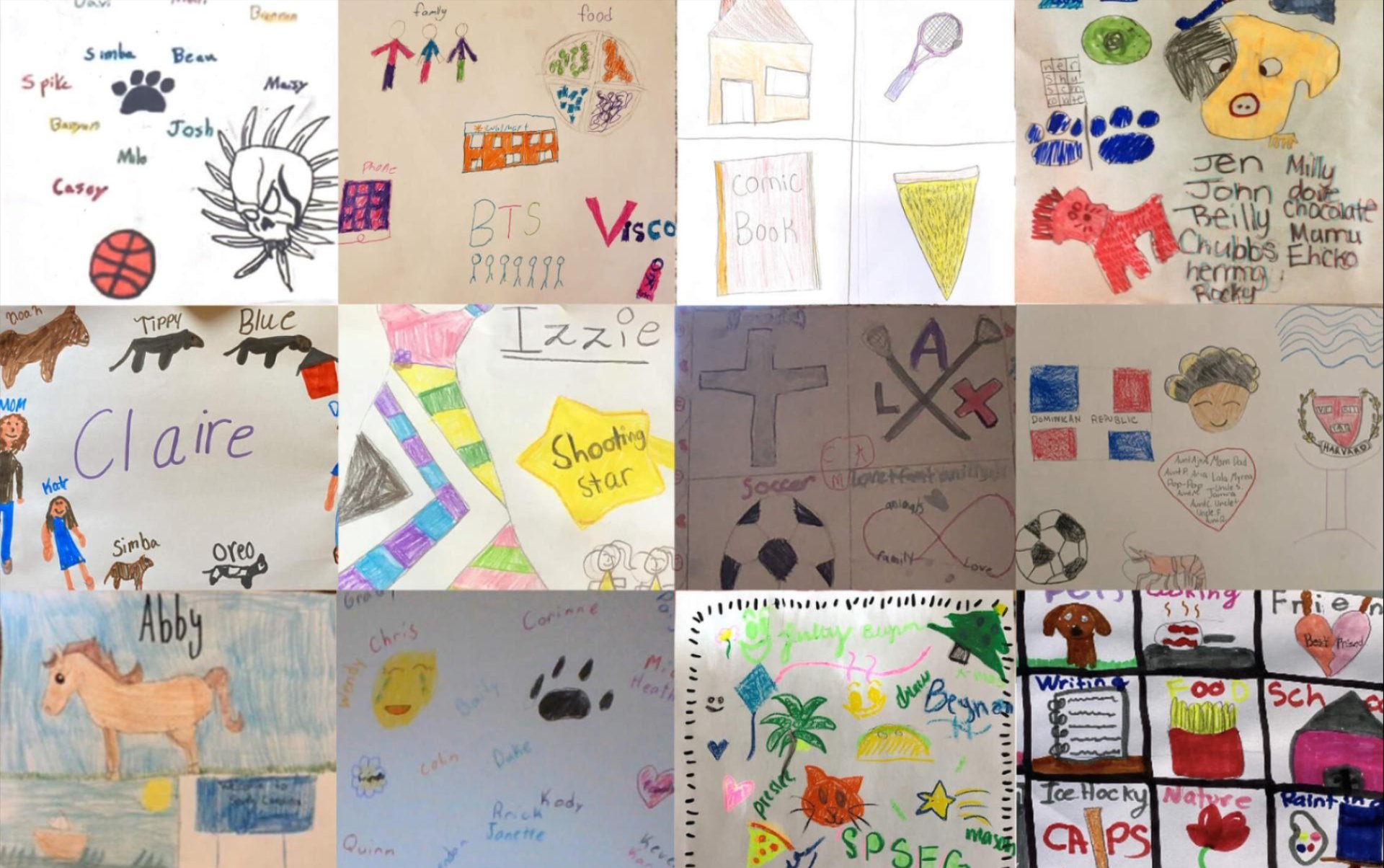 May the days and weeks ahead keep you and your family safe and well. I hope to see you soon.
Warmly,
Ereni Gleason Malfa '89
Head of School
St. Paul's School for Girls
P.O. Box 8000, Brooklandville, Maryland 21022
TEL: 410-823-6323 | FAX: 410-828-7238
spsfg.org

Dear SPSG Alumnae and Friends,
St. Paul's School for Girls is a home away from home for our students, and community is the heart of everything we do. The health and safety of every one of our community members—including families, faculty, alumnae, parents of alumnae, and friends of the school—is our foremost concern as we continue to respond to the COVID-19 situation. I'm writing to update you on the current status of our school and the ways we are responding to rapidly changing circumstances.
The first step we took was closing our physical campus, although we are working tirelessly to ensure that learning continues uninterrupted, even at this challenging time. As of this writing, we plan to be in distance-learning mode at least through April 3, and are prepared to extend that period if necessary. As planned meetings and events transition to a virtual platform, you will find easily accessible updates on these and other topics on our COVID-19 resource page for The St. Paul's Schools.
Public health experts agree that social distancing will be a key factor in mitigating the spread and impact of this virus. This is perhaps the best way that we, the SPSG community, can do our part in supporting the vital public health goals of the CDC while also protecting the health of our community. With that in mind, we made the difficult choice to postpone Green & White Weekend—a decision we communicated to alumnae earlier this week. For those who live locally, we ask that you please support our efforts by refraining from visiting our beautiful campus until school leadership has determined it is safe to do so.
We thank all of our community members for the many ways you support us throughout the year and the creative ways you are continuing to support us now. I have no doubt that our bold and courageous community of young women and graduates will emerge from this crisis with an even deeper appreciation for our connections and the bonds we share. You and your families are very much in my thoughts as we weather this storm together. If you have questions or suggestions, I encourage you to reach out.
Warmly,
Ereni Gleason Malfa '89
Head of School

Dear Members of the SPSG Community,
Last week we celebrated the 100th day of school, so it seems a fitting time to provide an update on St. Paul's School for Girls. We have many exciting developments to report as our students continue to enjoy wonderful opportunities in this school community that feels like home.
First, I'm pleased to share that our academic programs are as robust as ever and continually expanding. For example, this year we introduced the middle school Money Club, taught by current parent Christina Walters IACCP, a portfolio administrator and compliance officer at D.F. Dent and Company, as well as Investing 101, taught by alumna and wealth advisor Barb Black '10, for upper school students. Stay tuned for more information this spring about a comprehensive financial literacy program at SPSG.
The students in our SPIRITUS Scholars Program, now in its third year, continue to dream up bold and courageous research projects. This year those interdisciplinary projects range from developing environmentally sustainable hair for wigs to creating a therapeutic art kit for people suffering from traumatic brain injury. As you may have read in the current issue of Spiritus magazine, planning is underway to enhance our curriculum and facilities to maximize the potential of a 21st-century STEAM education at SPSG.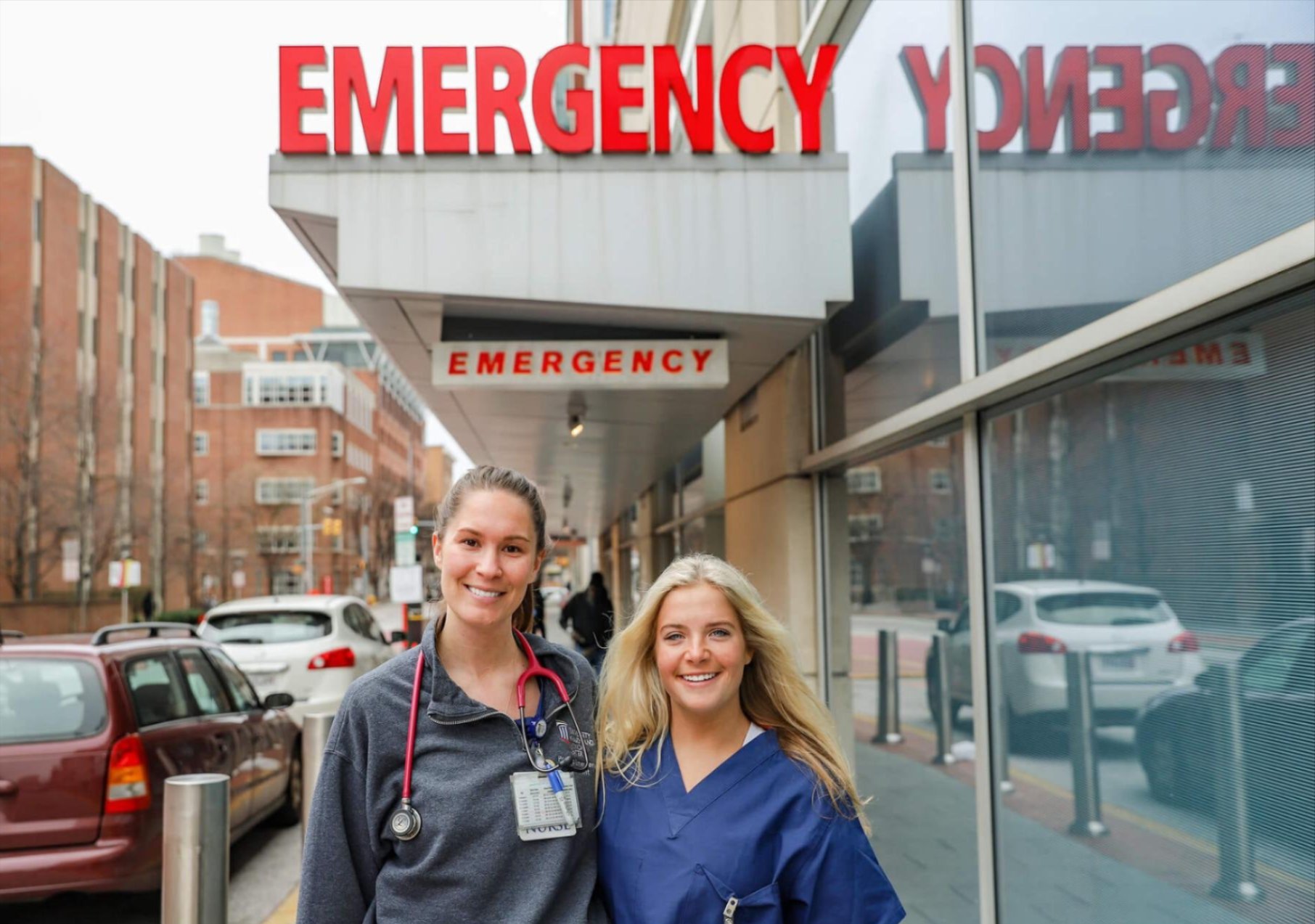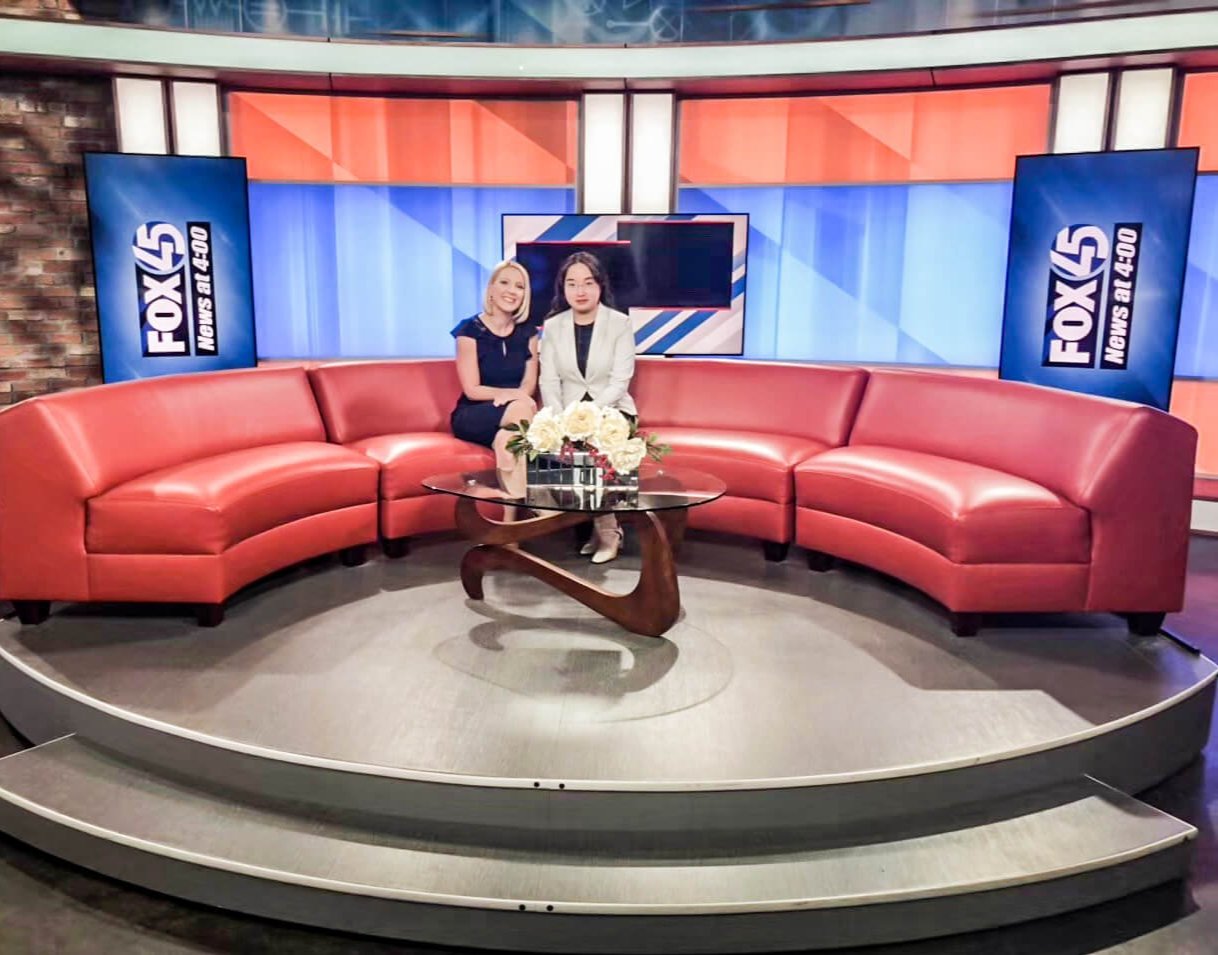 One way we are preparing our girls for future careers is through real-world experiences that go beyond the classroom. Upper school students have had numerous opportunities to explore career possibilities and entrepreneurship through industry visits like the one they took last week to woman-owned startup Michele's Granola. In January, our 79 sophomores spent Sophomore Shadow Day learning from professionals at 60 different organizations, including the FBI, Under Armour, Everyman Theatre, University of Maryland Medical Center, Fox 45, and even the New York offices of Hulu.
All this great work continues to create high demand for an SPSG education. We opened the school year with 454 students, our largest enrollment in ten years. This fall we hosted eight parent information sessions, and we continue to see strong interest. In our desire to preserve the small-school feel of SPSG in which each girl is seen and heard, we will be instituting a waitlist for grades 8 and 9 this year. Those families applying for grades 10 and 11 are applying for a wait pool only, as both grades are currently at capacity.
I am working closely with Dr. Jeff Huang, president of The St. Paul's Schools, and Dave Faus, head of St. Paul's School for Boys, to improve coordination and expand opportunities across our shared campus. For example, our first LEGO Robotics team drew students from both middle schools and will advance to the state competition on Feb. 23!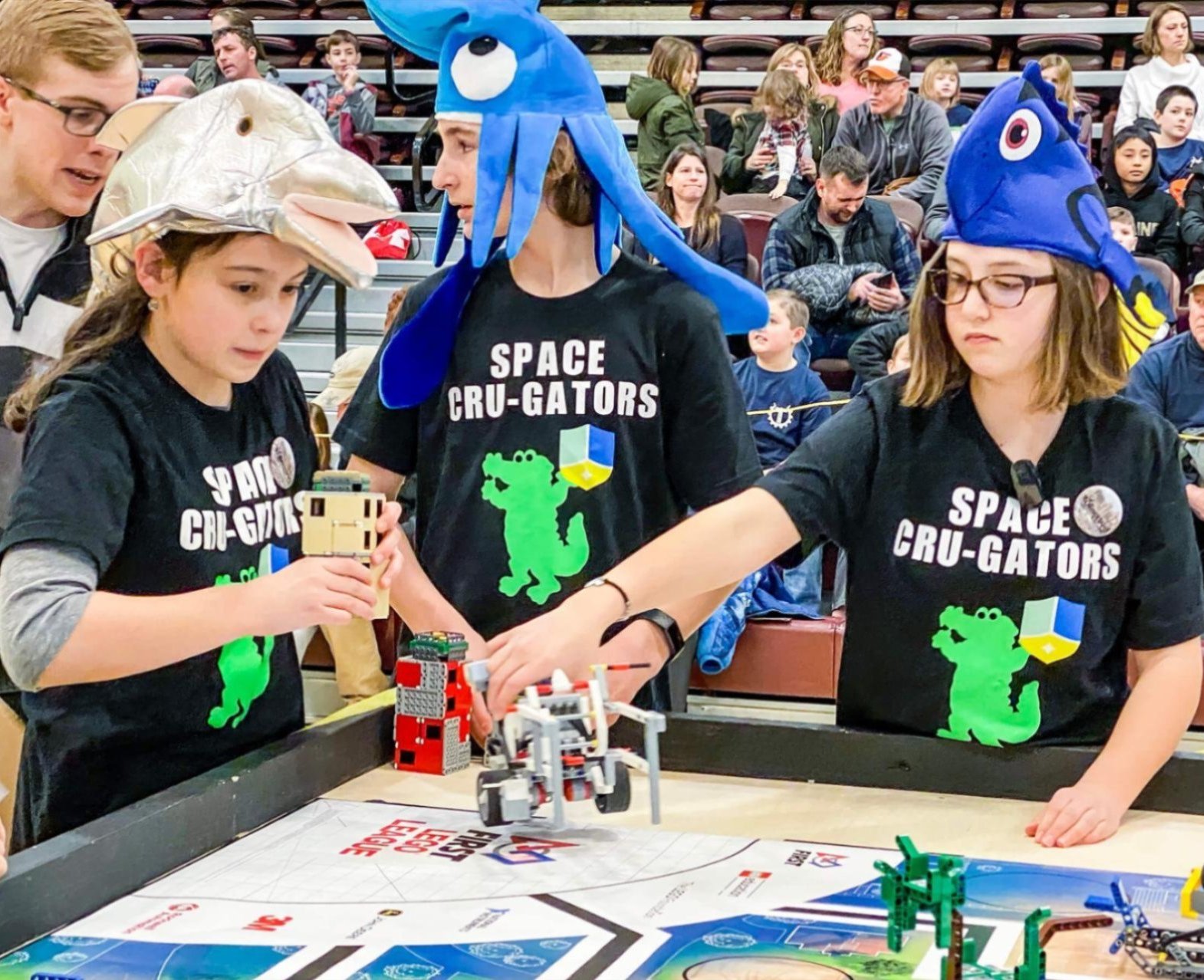 Our Arts Department continues to bring together students from both upper schools for theatrical collaborations like Disney's Beauty and the Beast, which sold out all six shows this fall. Moreover, our athletic directors at SPSG and SP are working on a unified plan that outlines the sharing of resources on our campus.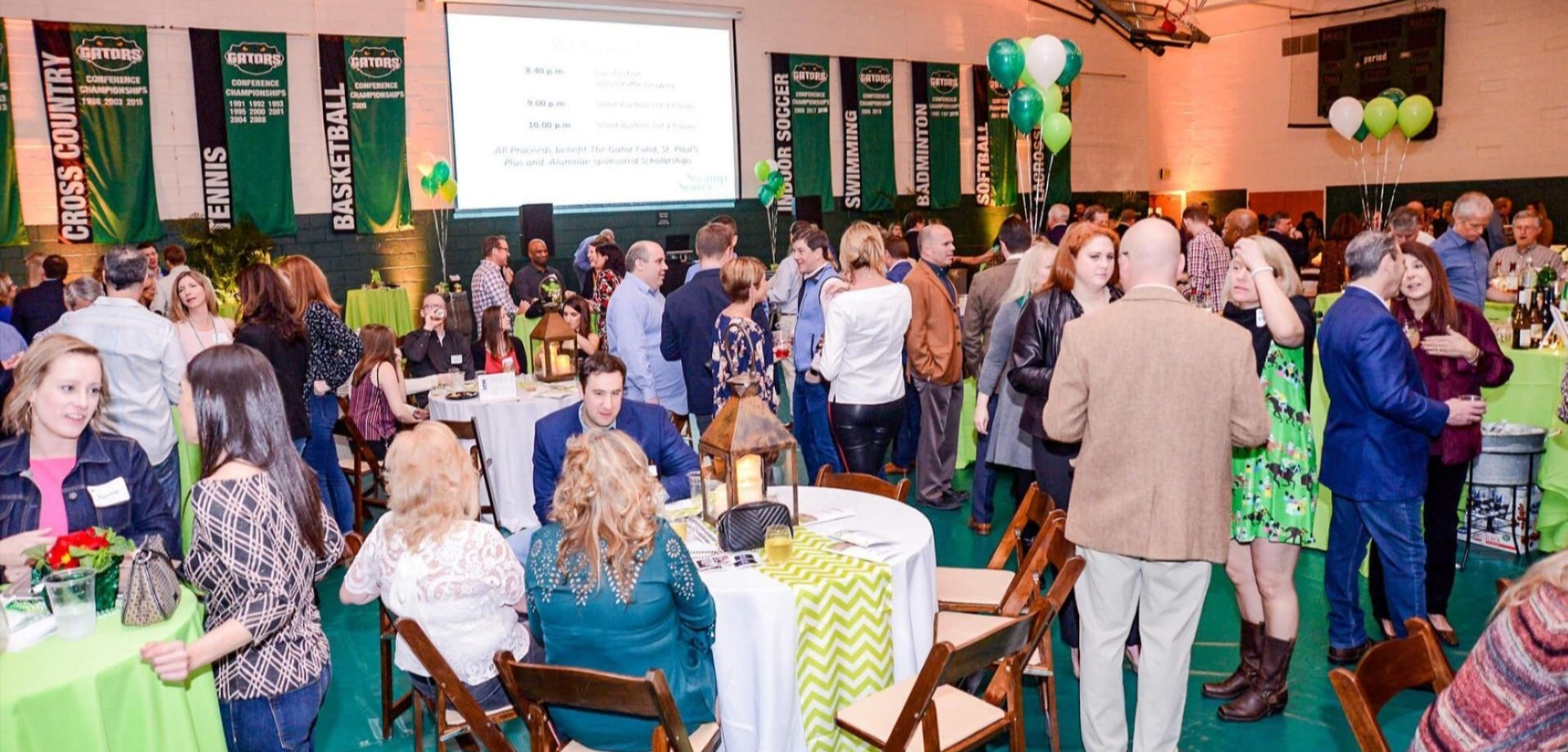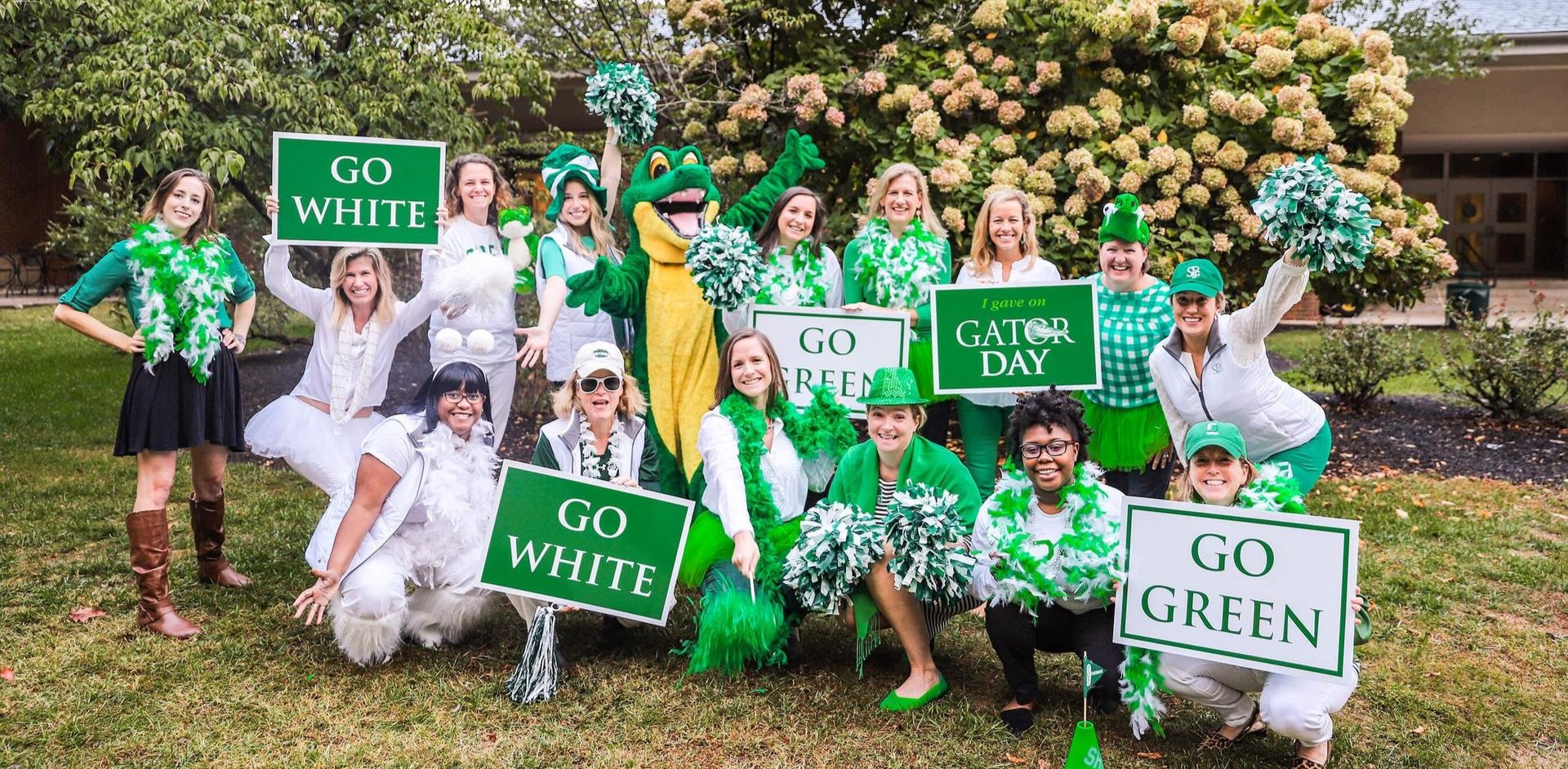 Finally, we are gearing up for the Swamp Soiree, which is just a few weeks away! More than 200 guests already have purchased their tickets to celebrate with us on Feb. 29, and I encourage you to join us for an evening of fantastic food, cocktails, music, and auction items. Gator Day in October set a new single-day fundraising record for our school, and we hope that Swamp Soiree will be a great success as well.
Thank you for your commitment to St. Paul's School for Girls. As an alumna, I could not be prouder of where we are today, and your active involvement as parents, alumnae, volunteers, and supporters is vital to our continued strength.
Sincerely,

Ereni Gleason Malfa '89
Head of School

Dear SPSG Community,
Grateful and glad! These two words capture how I feel about returning to St. Paul's School for Girls as Head of School exactly thirty years after graduating. Not only is it a community that feels like home, it is home. Every day I walk through the doors and am greeted by warm, welcoming faces—just as I was as a student. The spirit of this place has not changed.
Over the last month, I have enjoyed getting reacquainted with the SPSG community. I have had the privilege of meeting with three past Heads of School: Mrs. Wagley, Mrs. Thomsen, and Dr. Flory. I also have spent time with parents and alumnae at a series of wonderful welcome events. In addition, I am meeting with all of the school's 12-month administrative employees this summer. Now I can't wait for the students and faculty to return to campus so I can spend time with them as well.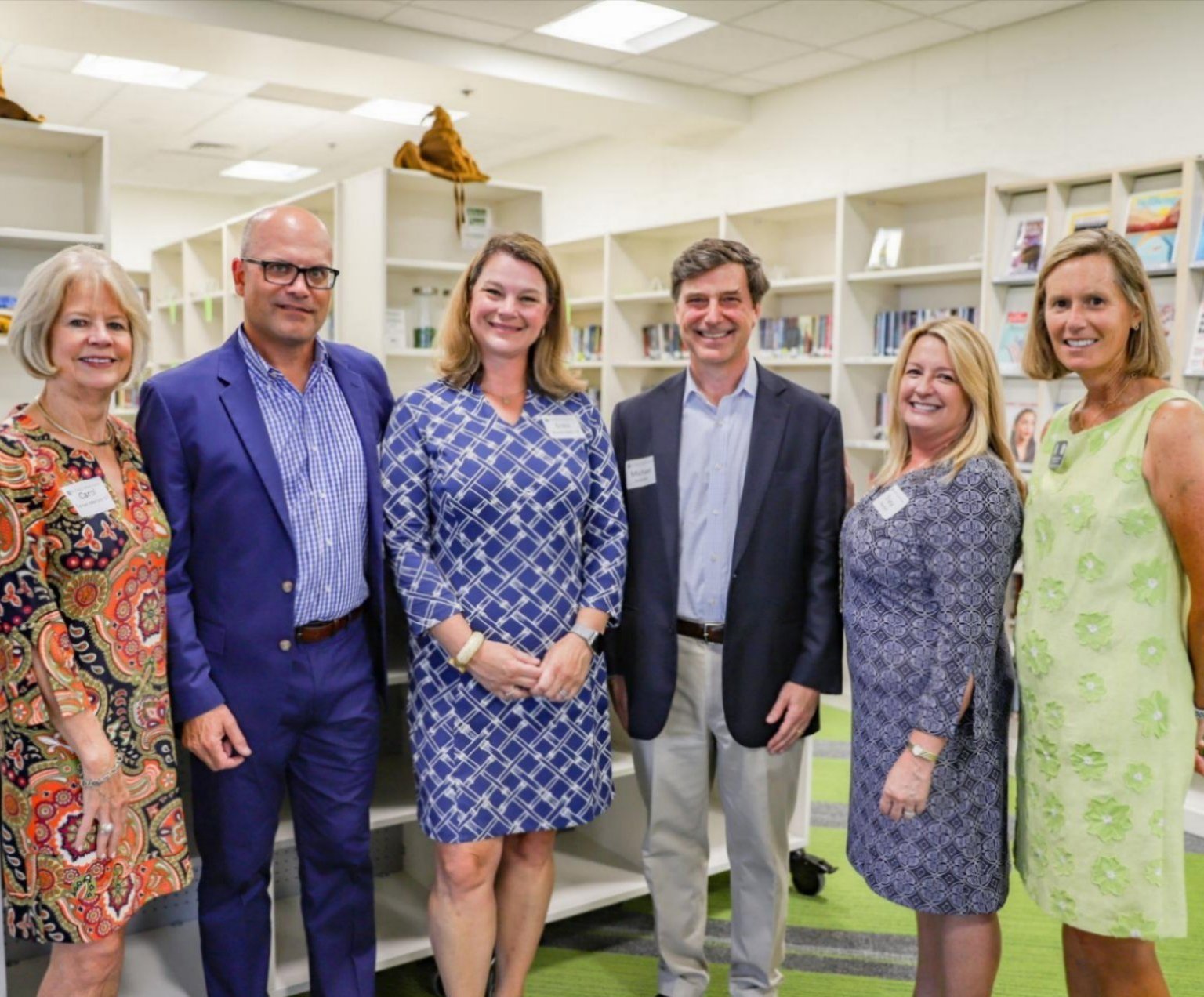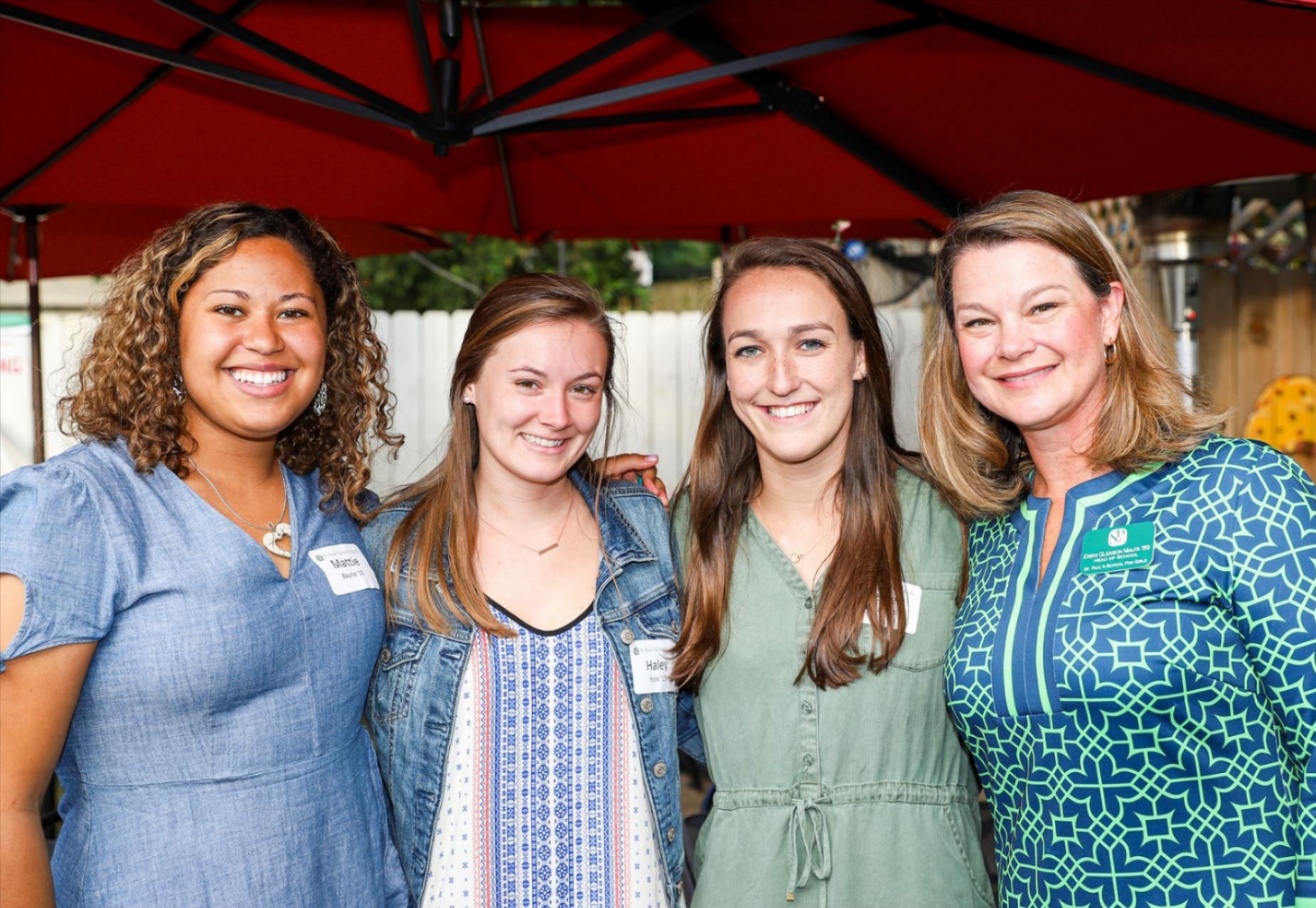 I did visit the school several times throughout the spring, and I found myself continually fighting back tears as I listened to students talk about their experience at SPSG and their joyful sisterhood. Their words could have been my words. While the physical building has changed significantly since I was a student, the experience of the girls has not. The shared experience of generations of women connects us.
When I arrived as a new student in ninth grade, I was a shy, reserved girl. I had already learned that I could be a successful student, but I had not yet found my passion for learning. It was here at SPSG—with just the right balance of challenge and support—that I found my voice and uncovered the joy of academic pursuits. The passion of the faculty became my passion. I was encouraged to explore and try new things, to become "bold and courageous." It was here that I discovered the love of science and service to others that set me on my personal journey.
Which is why I am excited to tell you that St. Paul's School for Girls has a transformational building project on the horizon. One of the few spots in the school that has not changed dramatically from my time as a student is the science wing. In this case, continuity is not a good thing! You will be hearing more about the building project in the months ahead, but I can tell you: This STEAM-based interdisciplinary learning facility will transform how we teach our girls and prepare them for a changing world.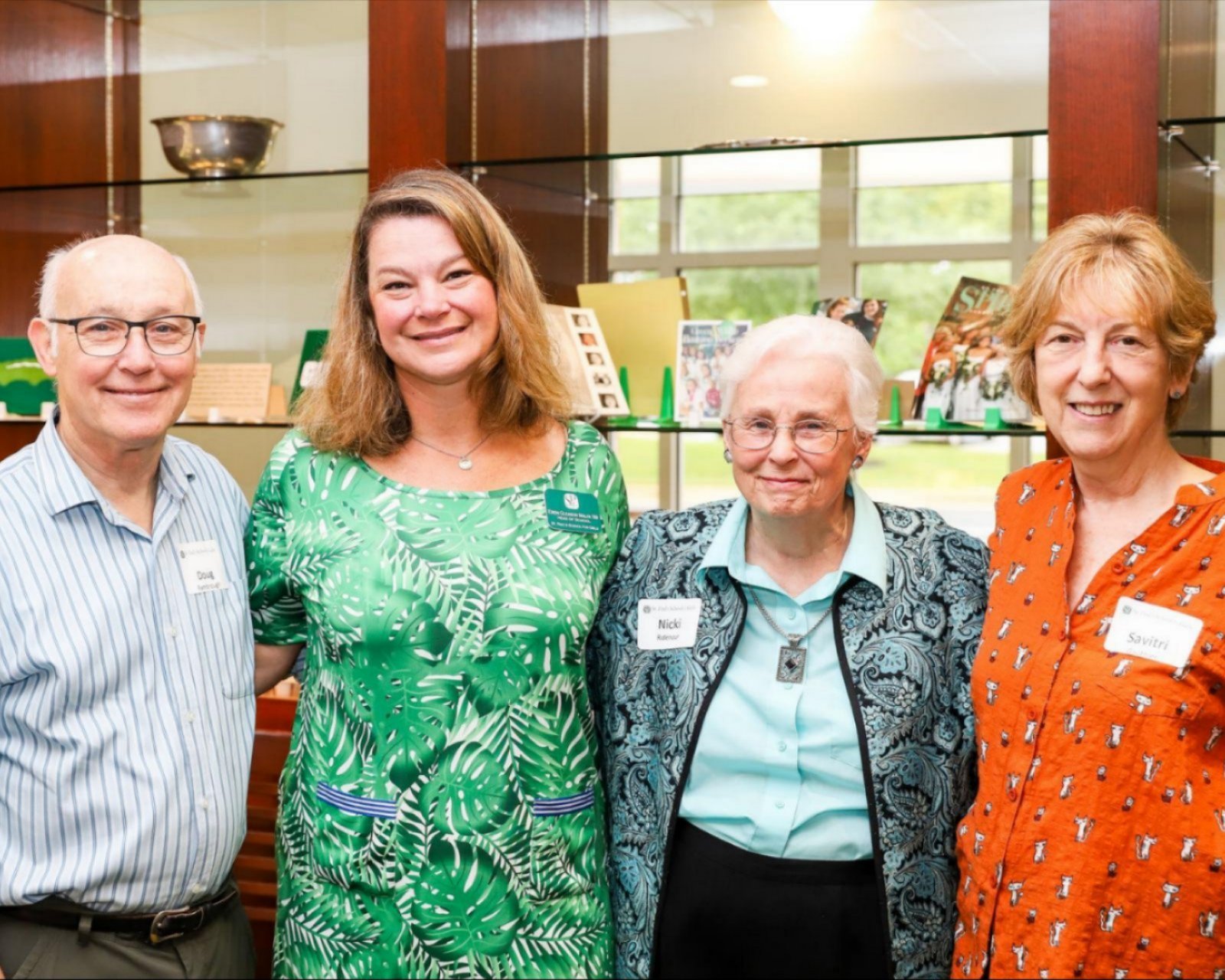 Good schools must grow and change, and at the same time, they must stay true to who they are. Over the course of this first year at SPSG, I plan to spend as much time as possible listening and learning about the community. It is essential that we preserve the defining elements of our SPSG culture while creating new and expanding opportunities for our students—on the unified campus of The St. Paul's Schools and beyond. In other words, we will strike a balance between upholding tradition and continually innovating.

Above all, I want you to know that I am committed to the future of St. Paul's School for Girls and The St. Paul's Schools. SPSG is a part of who I am. It is truly an honor and a privilege to serve this school.
Sincerely,

Ereni Gleason Malfa '89
Head of School