Dear St. Paul's Community,
I am thrilled to share with you that our new upper school building at St. Paul's School for Boys has been cleared for occupancy, faculty have moved in, and we are ready to welcome boys back to campus tomorrow. It's breathtaking to stand in this building, which was designed to foster the supportive relationships and unique learning opportunities that are at the heart of the St. Paul's experience.
This 60,000-square-foot facility is possible because of generous donations from the St. Paul's community – alumni, parents, former parents, grandparents, and friends. Without these donors—and the space the new building provides—a return to campus for upper school faculty and students simply would not be possible. It remains our primary objective to provide the highest quality and most engaging educational experience while ensuring that all students can participate meaningfully, whether learning on campus or remotely.
As we welcome boys back to campus, we are excited to take advantage of this modern facility that not only optimizes learning but inspires it.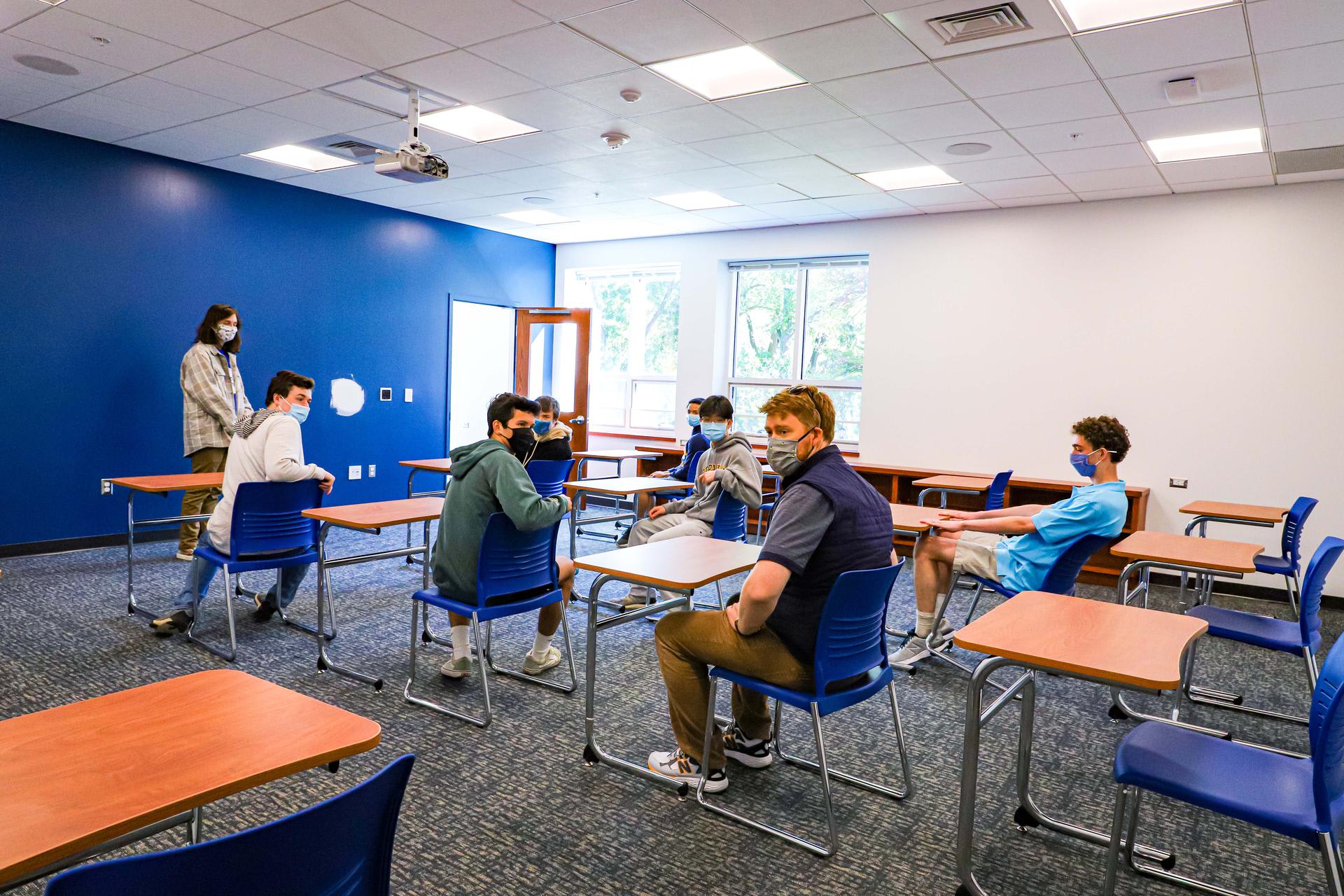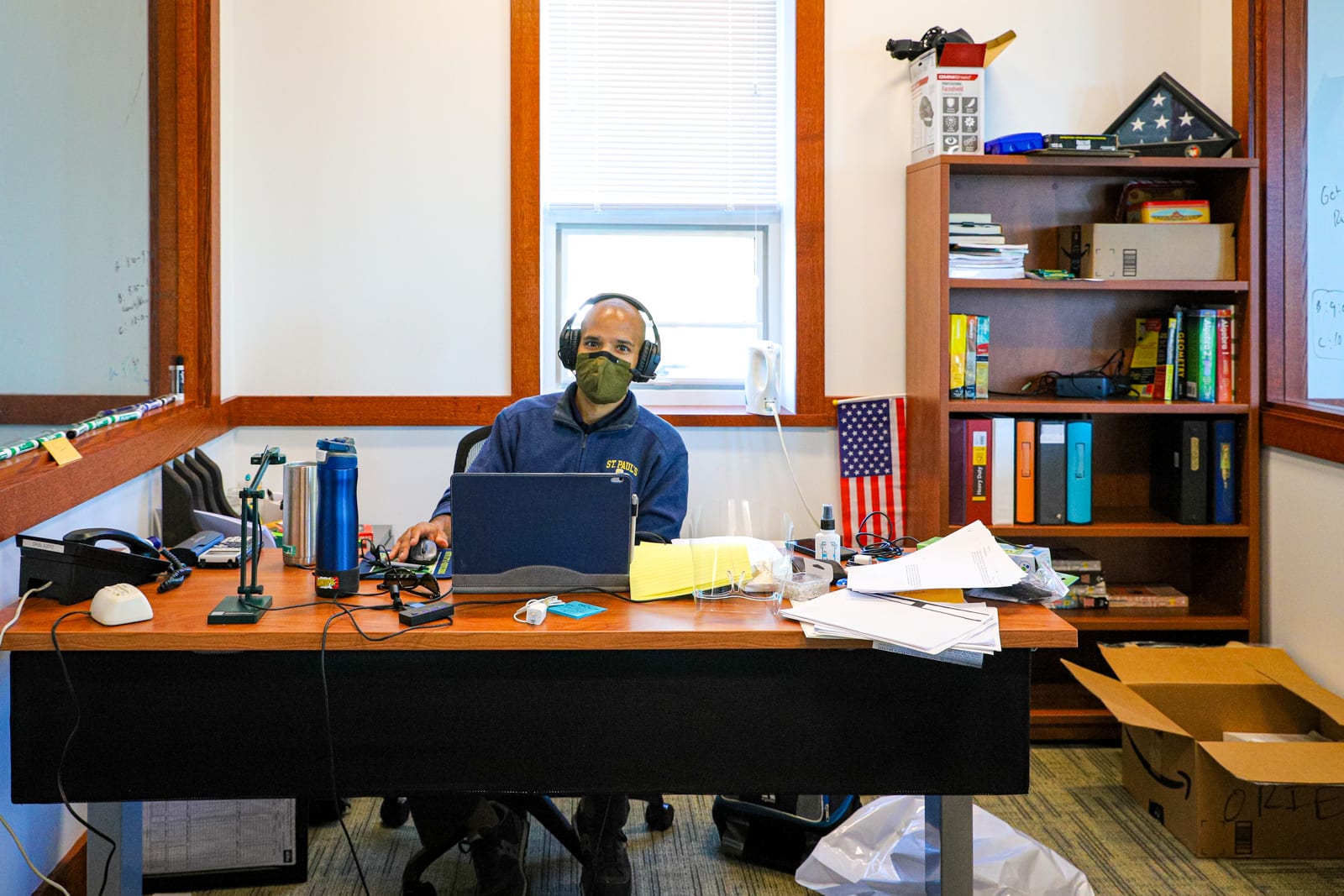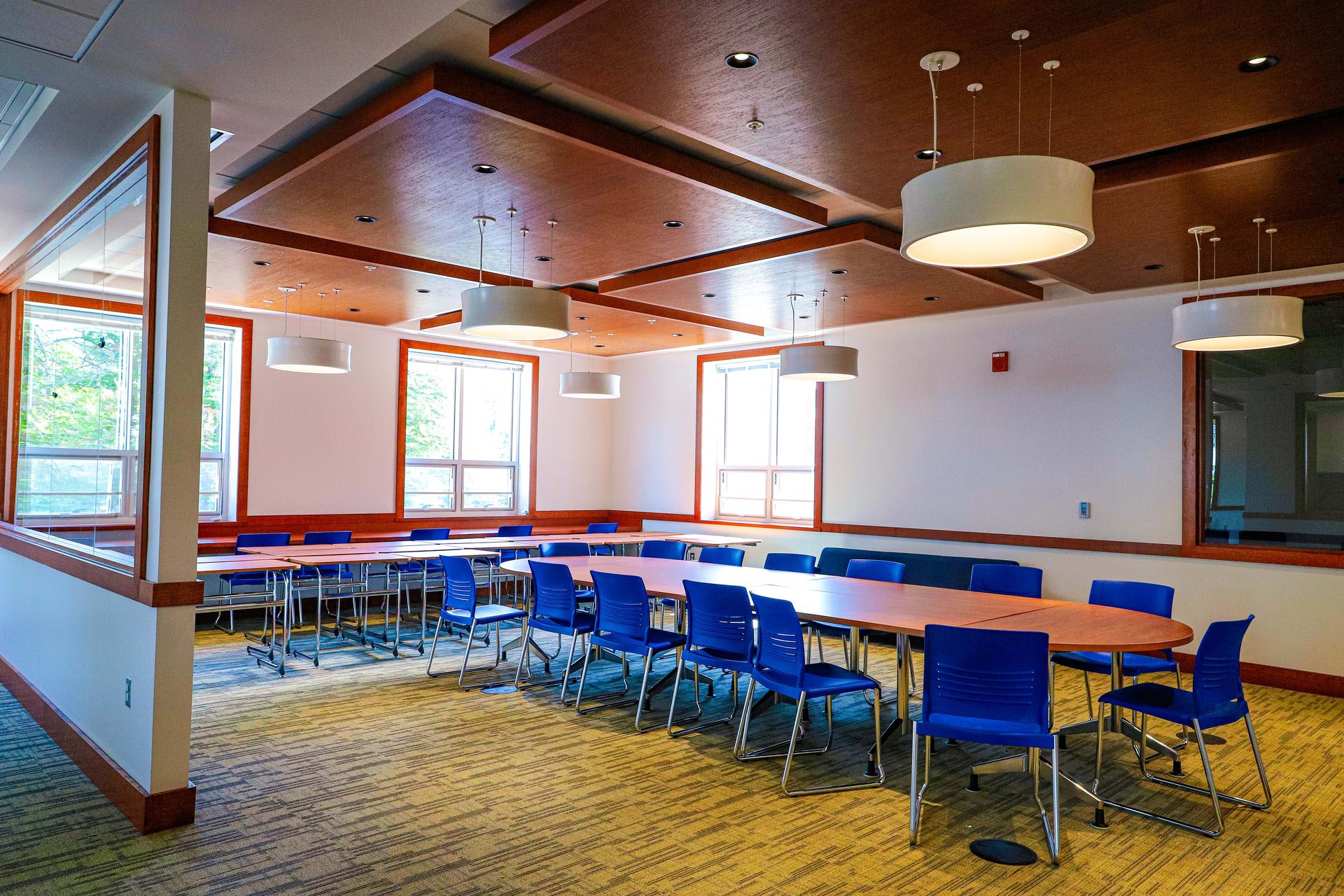 The building includes a central atrium, three student commons, an expanded learning services center, and state-of-the-art labs for engineering, biology, chemistry, and physics. Classrooms and faculty offices are grouped by academic discipline to further enhance collaboration. The building sits on the site of its predecessor, Ratcliffe Hall, and is attached to Fisher Hall, a LEED Gold-certified library and classroom facility that opened in 2010.
In the spring, the campus loop road was rerouted behind the new building, establishing a continuous, vehicle-free quad between our upper and middle schools. This space is an immediate asset for us as we bring boys back to campus for in-person orientation and soft start opportunities. As we shift into a hybrid model, this area will serve as a space for socially distant outside activities. In the long-term, we will look for this space to become a space for our community to gather for recess, celebrations, and more.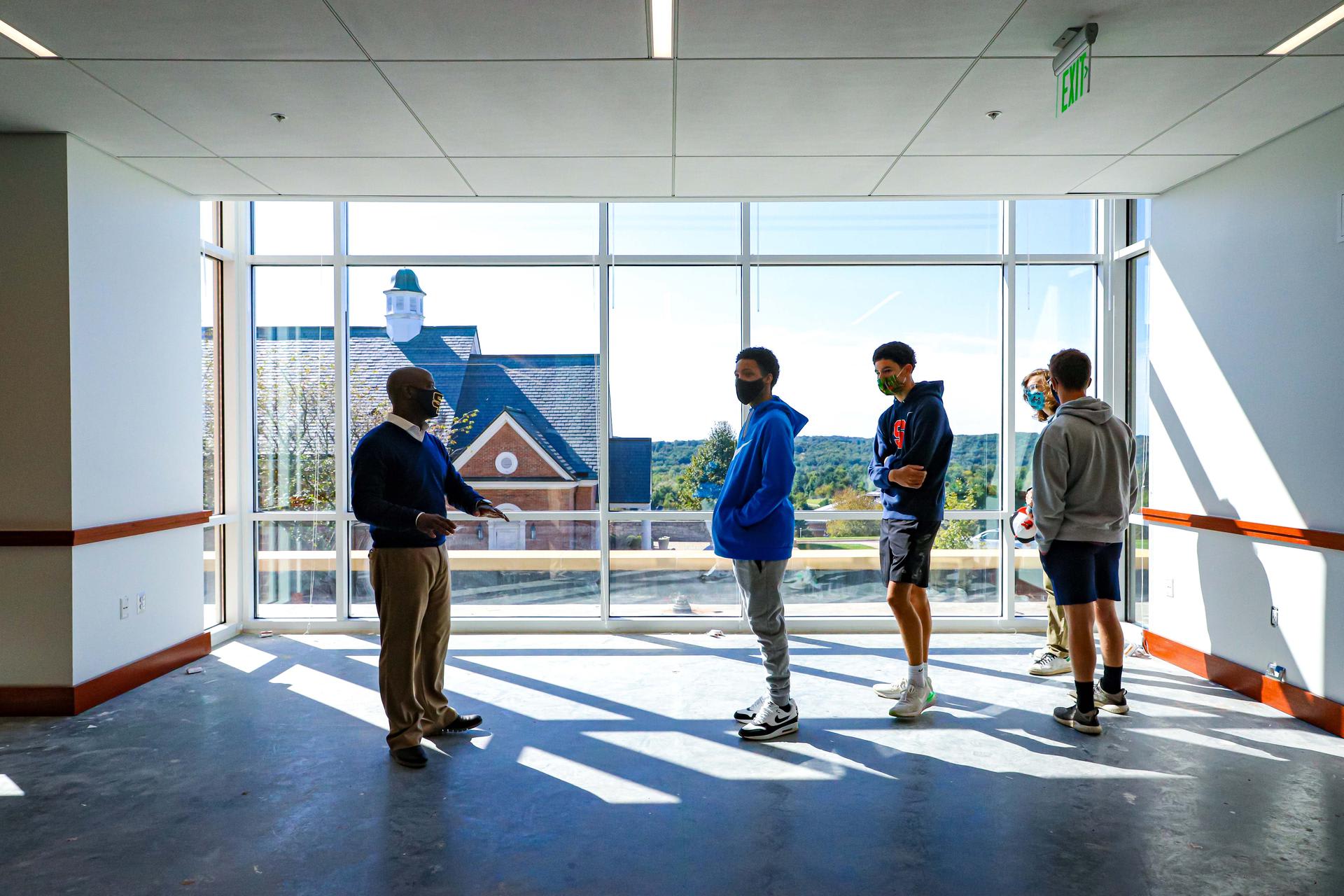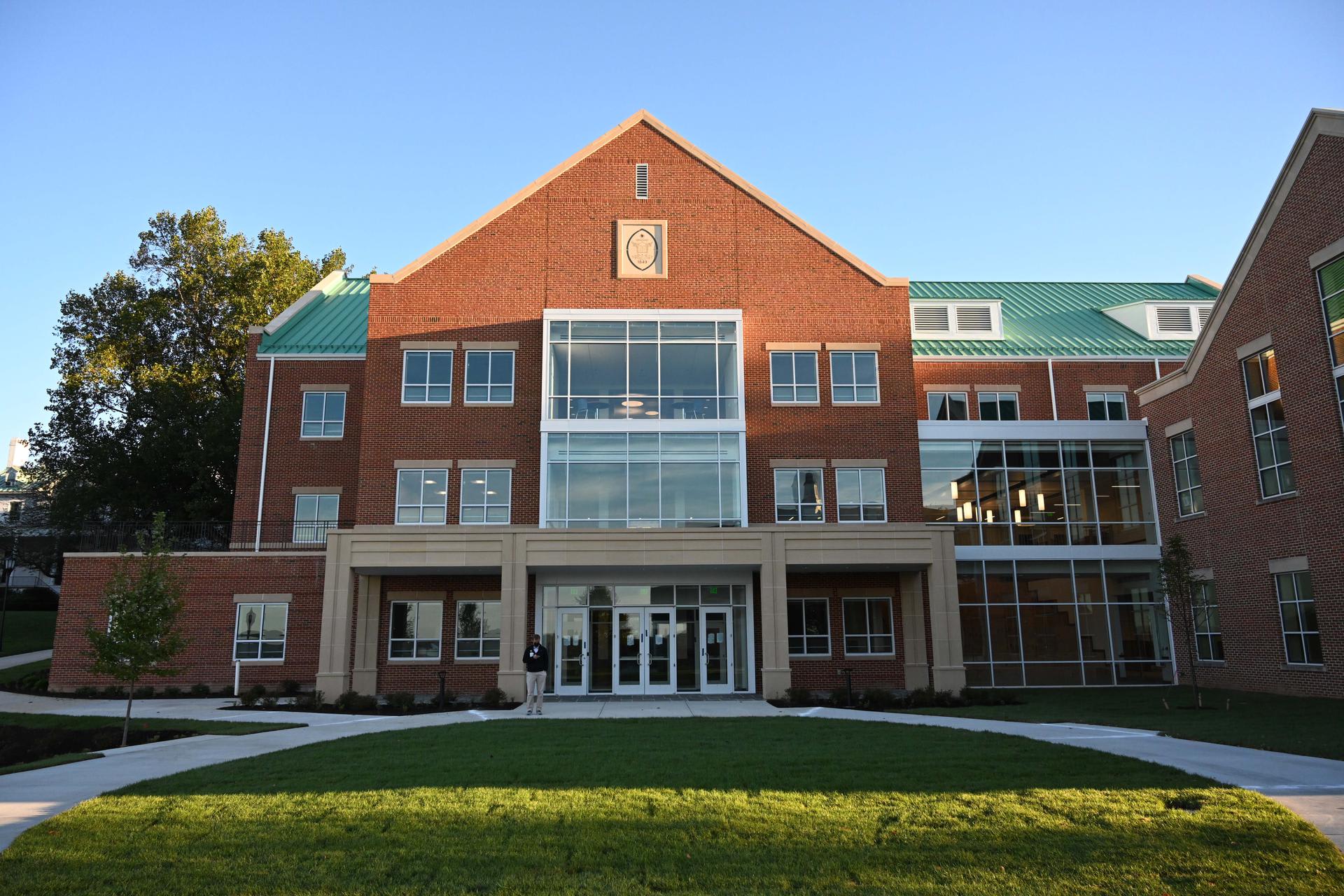 The new upper school building is a lead priority in the We Are St. Paul's Campaign and was supported greatly by the largest gift in school history. Under Dave Faus' leadership, St. Paul's School for Boys secured a $5 million commitment to the campaign. Hoping to inspire others to make leadership commitments in support of the new upper school, the anonymous donor asked St. Paul's to secure donations to match their $5 million challenge gift with commitments of seven figures or more.
Although naming rights for the new upper school are still available, each floor in the new building will be dedicated to the memory of three important St. Paul's legends.
James H. Ratcliffe — who spent 23 years at the school as a former assistant headmaster, department chair, teacher, and coach.


William A. Bassett — who spend more than 31 years at the school as a college counselor, teacher, and dean of faculty.


Louis D. Clark — an honorary alumnus who spent 52 years at St. Paul's as assistant headmaster, department chair, dean, coach, and archivist.
I look forward to a time when we can welcome our community to campus to tour the magnificent facility. Until then, please join me in celebrating this moment in St. Paul's history and be well.
Sincerely,

Dr. Edward M. Trusty, Jr.
Interim Head of School
St. Paul's School for Boys
11152 Falls Road, Brooklandville, Maryland 21022
410-410-825-4400