Dear Families,
I hope this message finds you well and that the summer, although unusual, has provided a degree of rest. My wife, Dynell, and I safely made our 1,500 mile drive from Houston back home to Baltimore in early July. The pandemic did not allow me to meet you or your wonderful sons face to face when I arrived, but it has been joyous seeing and meeting many of them on campus over the last few days. I am eager to get to know all of you as we begin this year together.
In my presentations to employees, I have dubbed the 2020–2021 school year "The Year of Possibilities." What I know is that although things remain in an unusual state, we have a unique opportunity to partner, think creatively, share ideas, and make this an incredible and memorable year. We are committed to doing just that.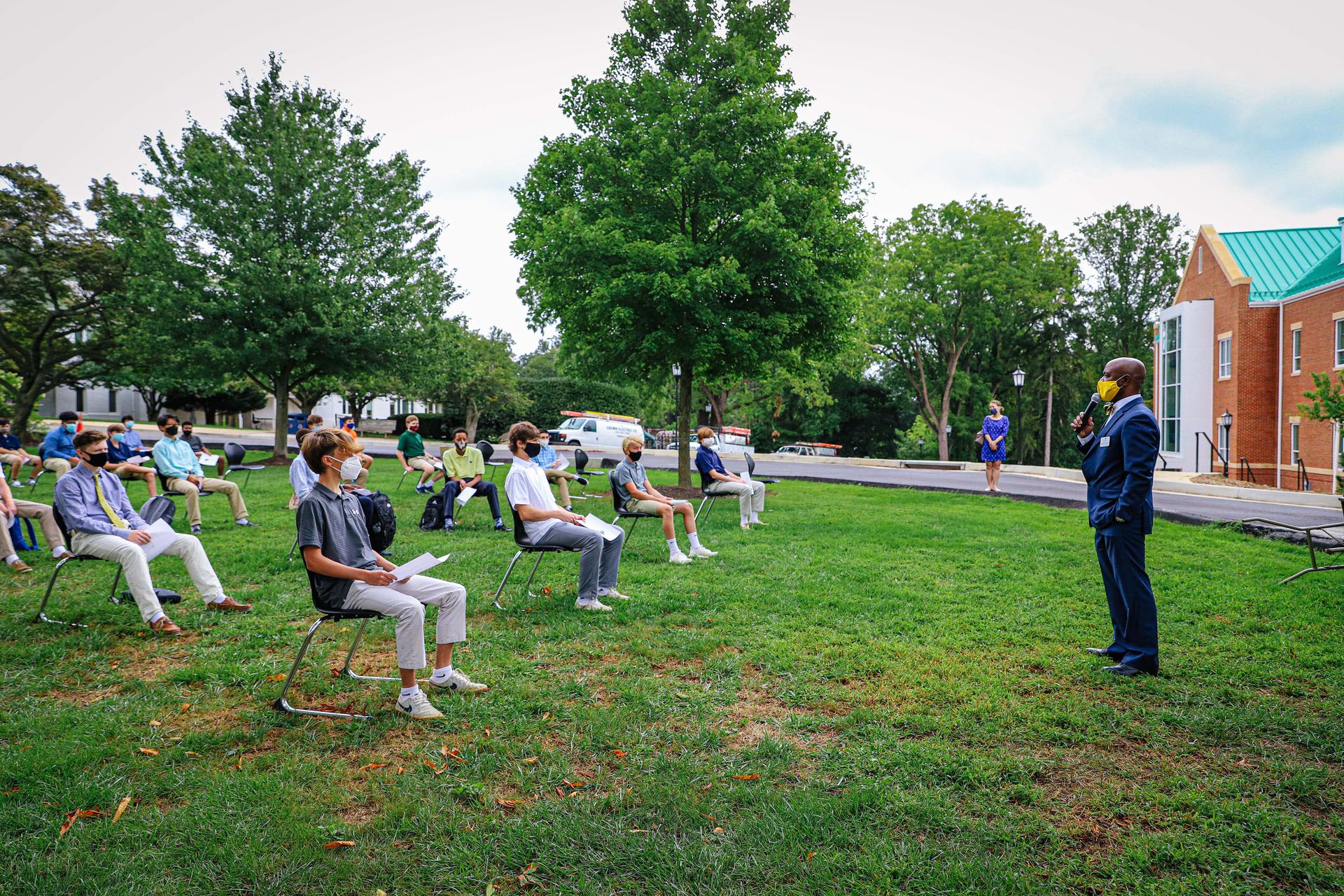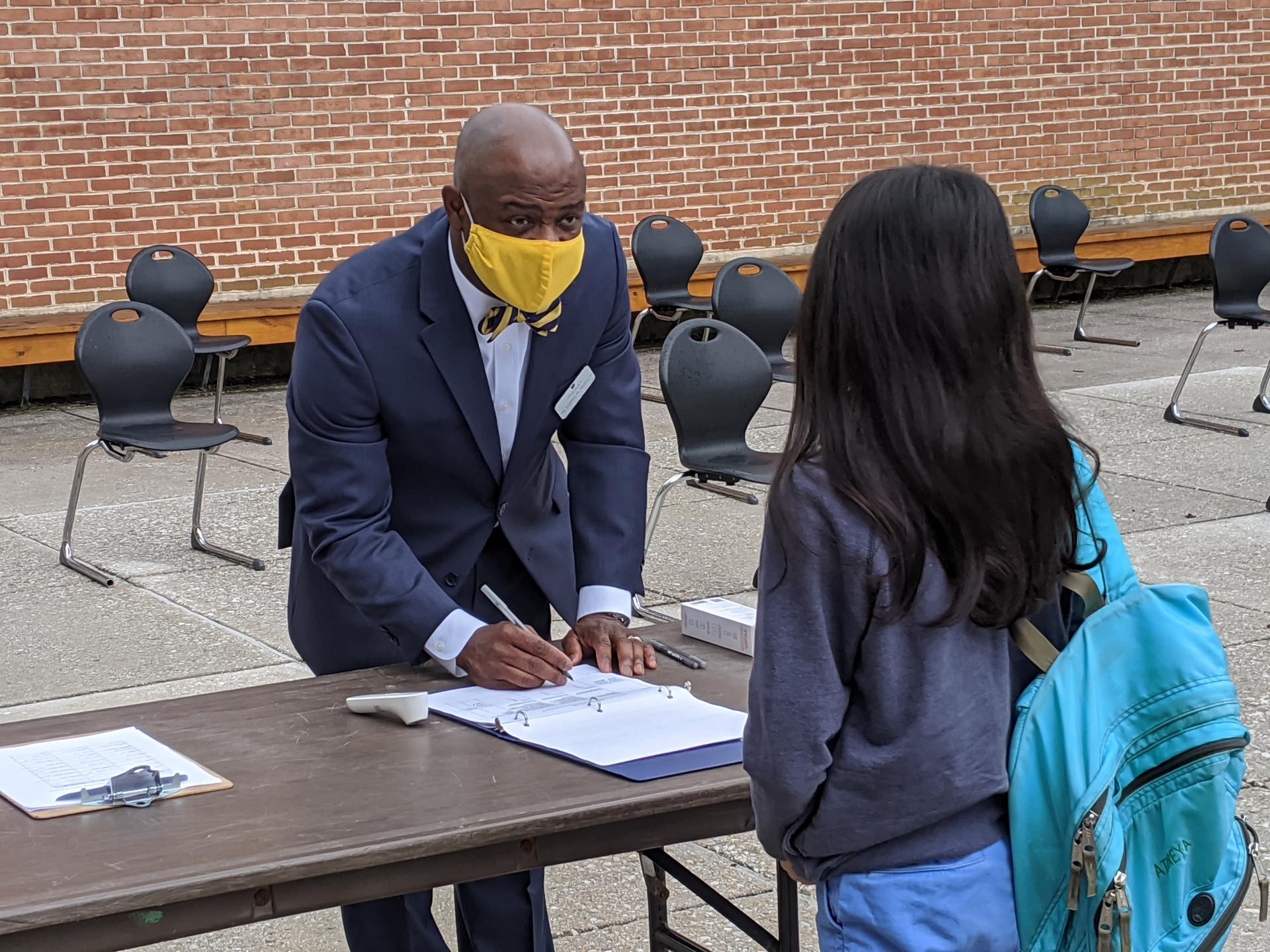 Our employees have been working very hard since the spring to prepare for this year. In response to your feedback about distance learning in the spring, our faculty have been involved in summer professional development to ensure they are prepared to implement new strategies and methodologies. Unlike in the spring, your children will be engaged primarily in synchronous (live) instruction during distance learning this fall. As you read in yesterday's communication from President Huang, our goal is to have all students in grades 5–12 return to campus the weeks of Sept. 21 and 28 for a hybrid model of learning that includes two days of in-person learning and three days of distance learning.
I will be hosting virtual Town Hall Meetings for parents on Sept. 8 (middle school) and Sept. 9 (upper school) at 7 p.m. to share more information about the work we have done, the metrics we are tracking, new safety procedures, and more. We also will answer any questions you may have. Please submit your questions in advance using this form and we will send the Teams link to the event next week.
You have received and will continue to receive specific updates on a weekly basis, and those newsletters will serve as your practical guide to next steps. For now, I want to provide a few additional highlights and reminders.
To our new families, thank you for saying "yes" and choosing St. Paul's. We are committed to exceeding the expectations that attracted you to us. I am certain those expectations aligned with our mission to develop thoughtful and caring young men, help them thrive as individuals, and prepare them to lead and serve their communities.


To our returning families, thank you for saying "yes"—again. We do not take for granted that each family has many very good options across this region, and we are grateful that we get to partner with you again.



We are thrilled that we have been able to hire some exceptional

new educators

who will serve as teachers, coaches, mentors, and role models for your young men.




Diversity, Equity, and Inclusion (DEI) work remains integral to our school and our Episcopal identity. We are committed to forging ahead with our customary community-building activities and events and to creating new opportunities to connect and to improve as a school community.


As I write this message, we are a few clicks away from receiving our Use and Occupancy permits for the new upper school building, which will enable us to fully inhabit this incredible 60,000-square-foot edifice. The design is jaw-dropping, and I know your sons and our faculty and staff will love learning and growing in this space. Thanks to many of you for your support and generosity surrounding this project.



As a reminder, it is imperative that families complete the

daily Wellness Check-In on Magnus

on any day that your child will be physically present on campus.





In order for us to fully open—and remain open—all of us (employees, families, and students) must embrace our responsibility to take care of one another. As such, please review this

Community Health Pledge

as a family.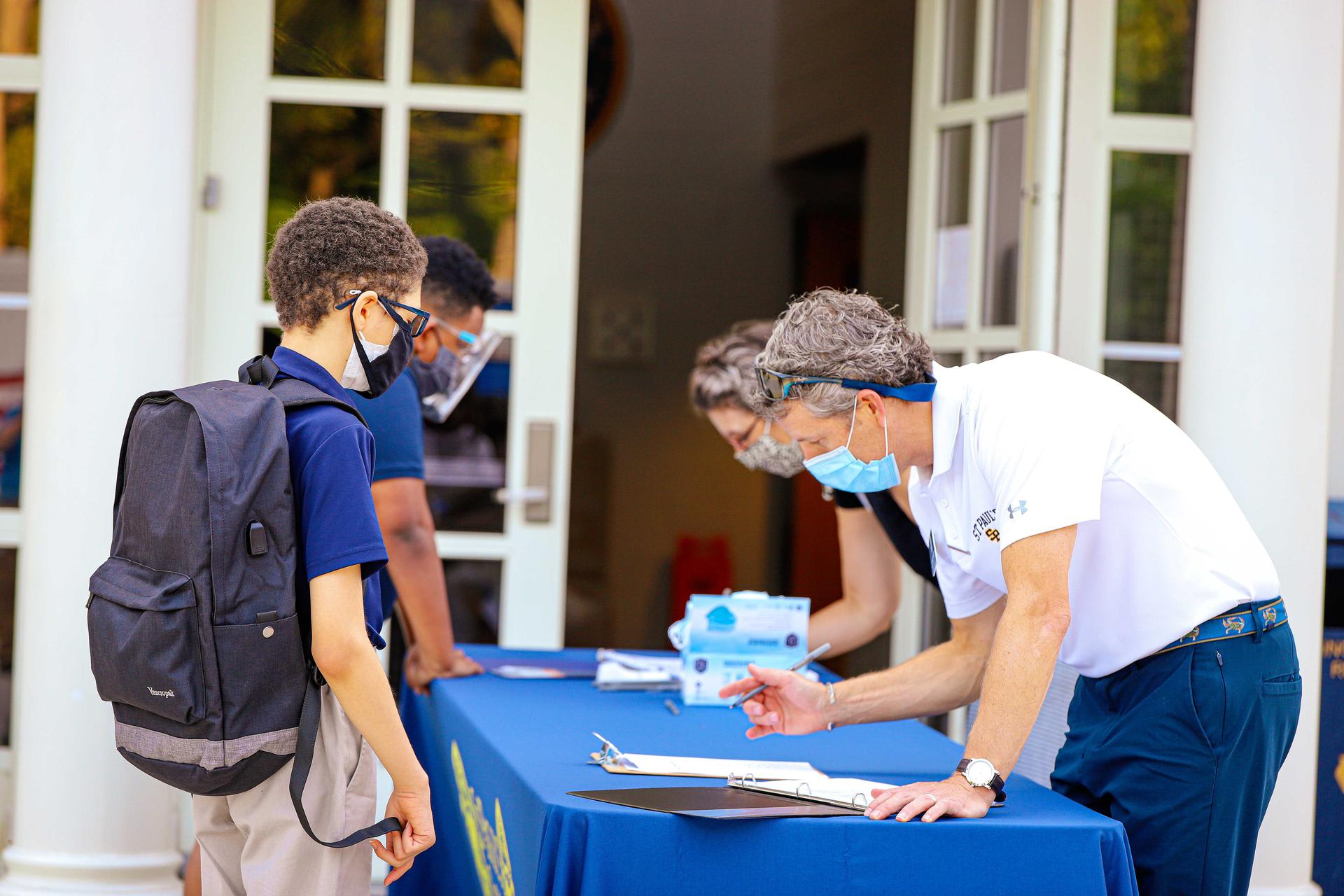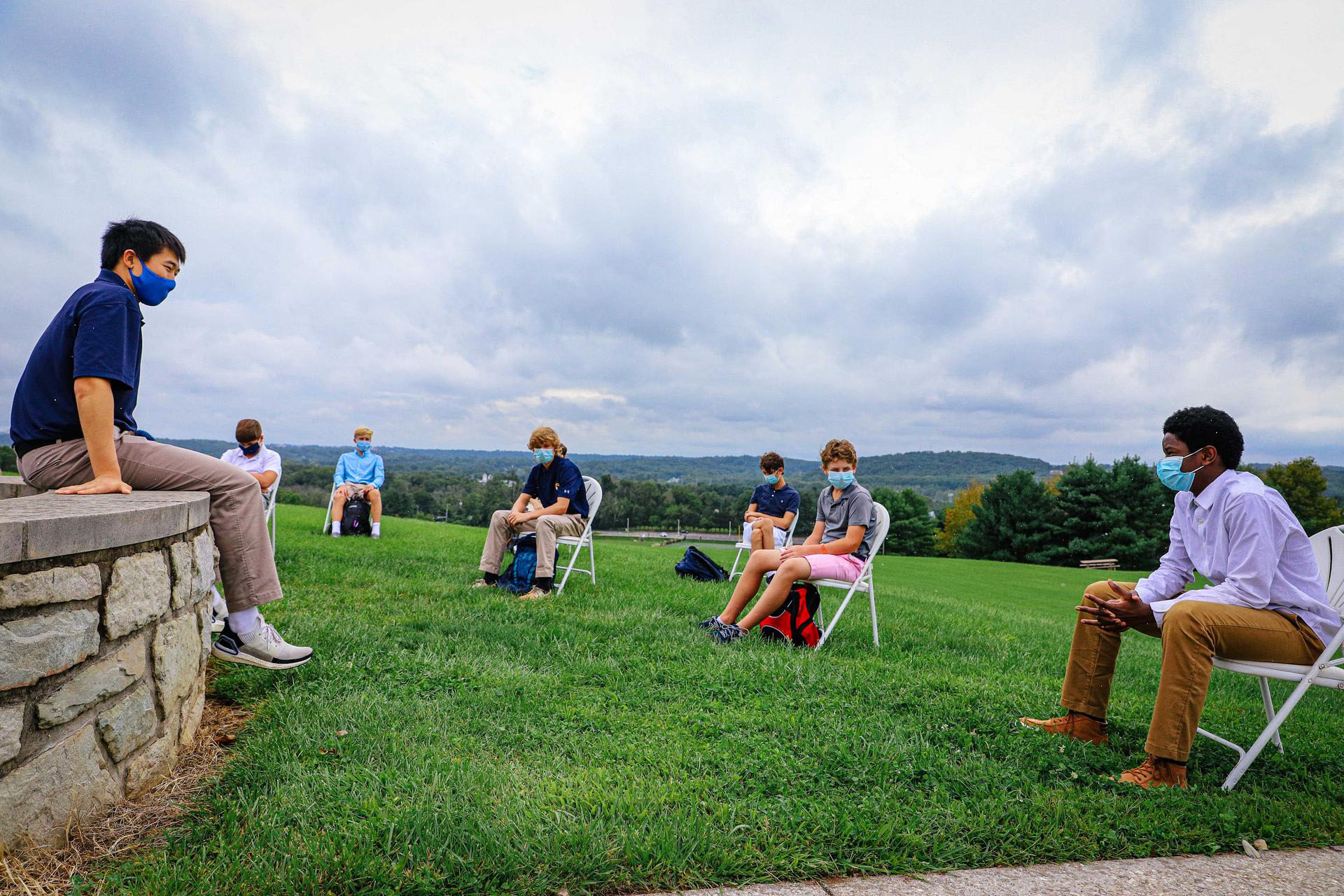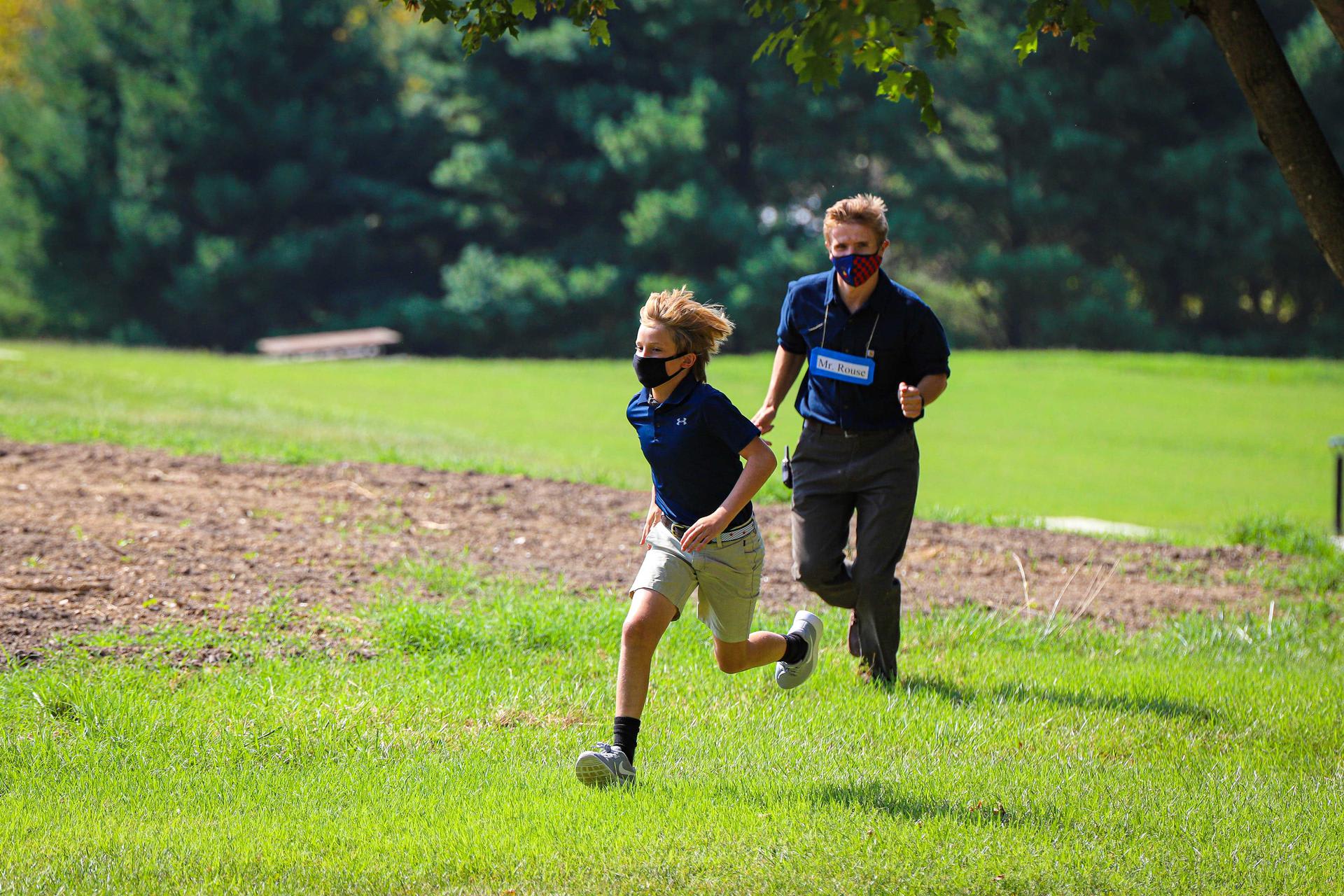 As we get underway, I am so excited to be a member of the St. Paul's community. I had the privilege of attending and graduating from an all-boys independent school and also had the honor of working at one for over a decade. St. Paul's feels like home, and I am eternally grateful for your support and prayers as we begin this journey together. Have a safe Labor Day weekend, and I look forward to working with you and your sons.
Sincerely,

Dr. Edward M. Trusty, Jr.
Interim Head of School
St. Paul's School for Boys
11152 Falls Road, Brooklandville, Maryland 21022
410-410-825-4400